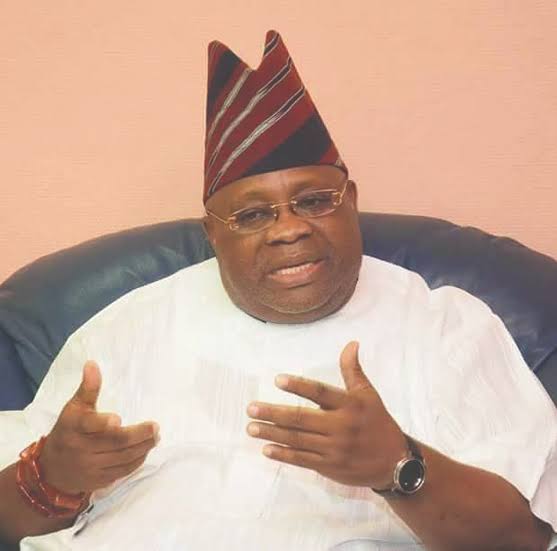 Illegally employed workers remain disengaged, government insists
BY TIMOTHY AGBOR, OSOGBO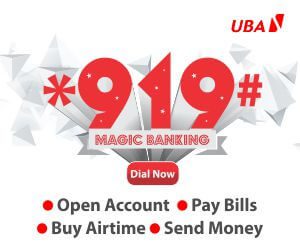 Teachers, numbering 1,500, employed by the immediate past administration in Osun State but sacked by the incumbent administration of Ademola Adeleke have appealed to the governor to reinstate them, explaining that their employment followed due process.
The 1,500 affected teachers were part of the 2,500 teachers employed by former Governor Gboyega Oyetola at the twilight of his administration.
While 1,000 of these teachers had received their employment letters and resumed duties before the July 16 governorship election, the remaining 1,500 were said to have been employed after Oyetola lost the gubernatorial poll.
Hence, upon assumption of office on November 27, 2022, Adeleke had, through one of his executive orders, sacked the 1,500 teachers and other workers employed by the previous government after his predecessor's electoral defeat. The governor had alleged that the employments were among antics of Oyetola to pile up pay rolls and a means of compensating his political supporters before leaving office.
But, addressing a press conference on Monday in Osogbo, the sacked teachers denied being politicians or supporters of the All Progressives Congress, insisting that their recruitments were devoid of politics or sentiments.
While pleading with Adeleke to consider the fact that they had already disengaged themselves from their previous jobs, noted that they had been working at their various primary and secondary schools across the state despite the lay-off.
Addressing journalists, the coordinator of the affected teachers, Owoyemi Wasiu, disclosed that four of them had already died owing to depression occasioned by their disengagement, saying that the delay in their recruitments was caused by the End SARS protest and COVID-19 pandemic.
Wasiu, who explained in details the procedures of their recruitments and how it got delayed, said, "as the 2,500 successful shortlisted Applicants await call for Appointment Letters as a Class Teacher/Education Officer II on Salary GL. O8 Step 2 and Assistant Education Officer III on Salary GL. 07 Step 1 for Secondary and Primary Schools respectively to assume duty in earnest earlier promised by last Administration; it was then learnt from the Offices of the Governor, Commissioner of Education at the verge of being called for the Employment that the Issuance of the Appointment Letters will be in Batches.
"The 1st Batch of Recruitment cum Appointment dated February/March, 2022 was done for 1,000 Teachers comprising of both primary and secondary Schools; and that was prior to the July 17th Governorship Election with circular to recruit the remaining 1,500 Teachers subsequently of which we fall into such category. That is, the employment of 2nd Batch of 1500 Teachers with the issuance of Appointment Letters dated September/October, 2022; and that shortly after the July 16th Governorship Election.
"As patriotic citizens, all the privileges as newly employed teachers accorded and acceptance of term and conditions in the Appointment Letters were followed. We immediately reported for duty post at our respective Places of Primary Assignment including those posted to remote/rural areas across the State. Not even minding the costs involved despite the present economic hardship of the nation.
"Within the shortest frame of time we have been engaged in this noble profession, our contributions to teaching and learning in schools cannot be overemphasized or quantified. We can mention countless number of our active roles in revamping the educational sector of our dear state."
"Without mincing words, we all believed that Government is a continuum and that Education being a foundational institution of any society like ours, it befits that change in Administration should have a holistic view of actions, inactions, policies or orders void of sentiments or prejudice in whatever disguise made by previous administration(s).
"We have left all for this noble profession. Reason for this great sacrifice is the selfless love for the younger generation and service to humanity. We have resigned our work engagements with previous Employers of Labour. Hence, we have no other place(s) to go other than this offer. We pray our hopes would not be dashed as we rely heavily on this job! We do not want to be subjects of ridicule and mockery to our previous Employers any longer and colleagues who were not part of the recruitment process or those who ridicule us as jobless graduate.
"Your Excellency Sir, it will be of great concern to know that the effect of nullifying our appointments as class teachers had already been felt as we have recorded no fewer than 4 deaths among us as a result of depression of nullifying the appointment as class teachers.
"Your Excellency Sir, save our soul and have mercy on us! We are your Children and Siblings. There are great numbers of dependants on us. Nullifying or terminating our Appointments at such a time like this is like being thrown into the Sea of Hopelessness! Your Excellency Sir, we can feel your concern(s) or reservation(s) on certain action(s) taken by the past administration. However, it will be a great honour if our plights and appeals are given favourable considerations," he further appealed to Adeleke.
Meanwhile, the state government has insisted that hose illegally employed by the immediate past administration remained sacked.
former Governor Gboyega Oyetola are no longer in the employment of the state government and no amount of blackmail can change that reality, the State Government has announced.

A statement by the Special Assistant, Community Communications to Governor Adeleke, Mr Tunde Busari, said some members of APC had demonstrated against the disengagement of workers employed by Oyetola while winding down his tenure after the poll.
Busai noted that Oyetola deliberately padded the state payroll with APC members to create stage for deeper financial crisis, conflict and disharmony.
He said, "those engaging in demonstrations are APC members smuggled into the state payroll by former Governor Oyetola. By virtue of the Executive Order issued by Mr Governor, those illegally employed remain sacked and are no longer staff of the state government. No amount of demonstration and blackmail can change that reality.
"We have the details of plan by APC to deploy its disengaged members for demonstration. However, the people of Osun state are in the know of the whole situation especially the several warnings by the PDP while in opposition. We warned against colluding with Mr Oyetola during those last days when the former Governor was issuing employment letter despite the State's inability to pay staff salaries.
"Those APC members are now playing the script. They have failed from the beginning as this administration will not bow to unjustified demands from those who collaborated to deepen Osun financial woes", the statement noted.