---
Afeez Oyetoro, aka Saka is the Head of Department, Theatre Arts, Adeniran Ogunsanya College of Education, Lagos. Beyond his mentorship role within the walls of the institution, however, he is also one to reckon with both in the entertainment industry. In this interview, Saka tells OLUSHOLA RICKETTS about his career, desires, marriage and temptations from younger ladies
---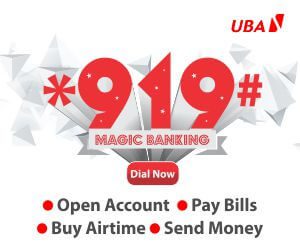 Undoubtedly, you have come a long way in life and career. What are those things you still desire to achieve?
After completing my Ph.D, I want to be a medium of information to the industry. I plan to establish a school of theatre arts for up-and-coming artistes and talented individuals who do not have the opportunity to go to the university.
In the industry, if you are not connected, it is hard to make headway. We have lots of talents on the street who are into nefarious activities. They are intelligent and they have the potential to be useful to the industry, but the opportunity is not there for them. As we speak, I have registered a non-governmental organisation. All I need now is to put up a structure that could execute the dream.
So, I still have a long way to go. My colleagues in the academics are doctors and professors. My colleagues in the entertainment industry have won several international awards and have taken part in international productions. I am just a local champion. I pray to God to give me long life and good health to achieve more.

Talking about lack of opportunities, what did you do that worked for you?
I am where I am today because of the grace of God. I am from a very humble background; my father was a farmer and I was always with him. When I had the opportunity to go to school, I went to study Dramatic Arts at the University of Ife (now Obafemi Awolowo University). God granted me the grace to pass through people, lecturers and colleagues who gave me the opportunity to exhibit my talents. But many people don't have the opportunity I had.
Why do you still pursue academic qualification when you are already known in your areas of endeavour?
Knowledge is power. As a teacher, I believe that we must continue to learn until death comes. I believe that the knowledge I gain studying for my Ph.D will enhance my teaching methodology. I want to impact more knowledge; I want to be more relevant to the society. If I call myself an academic and I can't get my Ph.D and probably professorship, I am not worthy to be there.
A teacher was recently alleged to have assaulted a female student at Queens College, Yaba, Lagos. Have you recorded such a case in your institution?
No, it has not happened before. I am a new head of department and I pray that nothing of such nature will happen during my tenure and afterwards. Such a lecturer would be given a query to explain himself and probably face the disciplinary committee. Every organisation has its own way of disciplining people who go against the rules and regulations.
Have you ever been seduced by a female student?
I am not attractive enough to the females. I am just a common lecturer; I do not have anything that could attract a female to me.
With all modesty and sincerity, I think God has granted me that spirit of simplicity and the element of selfdiscipline. Most professional theatre arts practitioners are disciplined people.
My students know me well. As the head of department, for instance, no female student comes to my office after 4pm. If she needs any information urgently, she calls. I have tried as much as possible to be orderly and I have a very beautiful wife. Tell me what a student has that I cannot get from her.
You mean you have never succumbed to temptations from ladies?
I am a man and I function like every other man. When I see a fine girl, I admire her but I do not go beyond that. It happens most especially when one is on locations or out of the country.
How do you manage such temptations?
It is an issue of mind. Our mind is like a computer; what you feed into it, you get. Once you are not thinking about it, it cannot come. I am always busy; as we speak, I am still in the office at 10pm collating some things for my Ph.D programme. During the day, I go for lectures and when I am not in the class, I am on location.
Since you are unattractive to women, what then attracted your wife to you?
What I mean is that you cannot compare Saka, the gateman, the houseboy in movies with all the other exciting characters or superstars you see. I just make noise in movies and go back to the classroom.
But I got married to my wife before I became famous. I started dating her in 2001 and we were married in 2003. I feel she was attracted to my simplicity and personality.
Don't you think you've been stereotyped as a comic actor?
I have diplomatically rejected some scripts in the past. As a teacher, I am not supposed to get stuck in a character but I have played so many roles in the past as a student and after the university.
In Nigeria, directors and producers do not like to spend much time on auditions. Once they know you for a role and they are convinced you can deliver, they prefer to invite you rather than call for auditions. But Afeez Oyetoro is a theatre practitioner and he can play many roles. I am not just a comedian.
Has playing 'unserious roles' affected how people perceive you?
The important thing is for us to do what we are doing very well. I can also write, direct, compose songs and produce. There is hardly any role I cannot play when given the chance to do so.
In medicine, we have different doctors who specialise in different things. In theatre too, we have serious actors, comic actors, utility actors, among others. The comic aspect is just one of the things I am capable of doing.
Have you seen traits that your children might take after you?
They are still young, my first born is 12 and I have three children. The last born, a boy, is exhibiting a bit of it but I would just allow them to freely do what they like. My role is to support them. My daughter is more into music; she won many prizes in music while in primary school.
What does your wife do?
My wife studied mathematics and she was a teacher until we married. I felt that both of us cannot be out of the house for the sake of our children, so she is now a businesswoman.
How does she handle the fact that you don't always have her time? We share the same vision, so she handles things well. And as a married person, I try to make sure that I do not stay away from the house too long. Anywhere I go, I make sure I come home. And when I have spare time, I spend it with my family.
When we had our first son, I was the one who always bath him. I am close to my children; I am a family man.
Why didn't you marry early? As theatre practitioners in the days, no one respected us. I felt I should get married when I could cope with it. I did not like the idea of people contributing for my marriage. I believed in getting married by myself and for myself. Marriage is a very serious union and I do not want to have a broken home.
I have never regretted getting married to my wife. The greatest mistake a man could make is marrying a woman who does not share his vision. I thank God for the grace. My wife is my mother, sister and friend. She turned an ordinary house to a home for me.
What happens if you discover that you are not the biological father of your children?
Nothing will happen. As I am talking to you now and to the best of my knowledge, my wife is my wife and I have never regretted my decision to marry her. But if anything happens in the future, I might not be happy but there is nothing I can do about it.