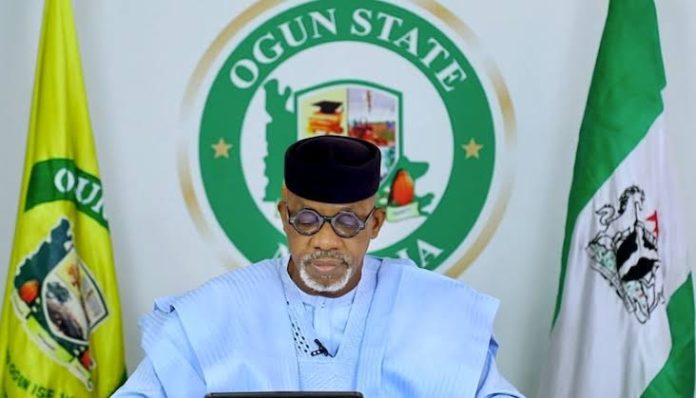 A political scientist, public intellectual and indigene of Ota, Ogun State, Azeem Oladimeji Salako, has described as hilarious the threat issued to the Federal Government by Ogun State Governor, Dapo Abiodun.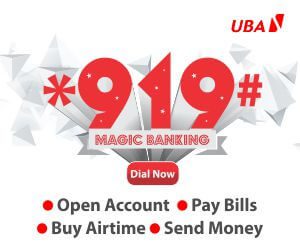 The Governor had on Saturday visited the horrible condition of the Abeokuta-Ota -Lagos road and in not more than a comic drama slammed the Federal Government a slapstick-threat to commence the construction of the failed roads otherwise he will take over construction in two weeks.
In a press statement personally signed by him, Salako said; "Nothing describe the comments of the Governor better than a watery and tricky utterance aimed at controlling the damage his poor administration has infested on the people of Ogun state.
"The governor by such statement is acting an impression of sudden awareness about the impassable condition of a road his deputy use on weekly basis. It must be that he has lost touch of the heartrending situation of bad governance under him in the state or he is unconcerned about the suffering and agony the users of these roads encounter day after day."
"It is obvious the Governor 'play the ostrich' but had realized at the twilight of his maladministration that the enormity of his failure is too huge to be forgiven by the electorates hence his deceptive move to held sway over the populace with his seemingly comedy show. Unfortunately, reaction trailing the visit is enough evidence that the people of Ogun State are tired of his administration and his 'Greek gift' inspection cannot save the looming defeat of the ruling party in the general election slated for next year."
Reacting to the threat issued against the Federal Government, the Ibadan-trained political scientist noted that; "the state governor is merely acting a script, and his threat is understood as a mere slapstick-hostility with no effect other than media reporting. The Governor, as the helmsman, has been paddling his government for more than three-years, and it is expected that he knows the simple process of taking responsibility of fixing roads under the control of the Federal Government.
"The government of other states who have empathy for the populace have taken responsibilities of these infrastructural liabilities and the Federal Government is refunding them in tranches. The Dapo Abiodun-led APC government should stop the media paparazzi that can not save their imminent defeat come next year general election."
Salako equally queried why roads under the control of the state governments that do not need the clearance of the Federal Government have suffered total neglect and abandonment observing further that the recent embarrassing defeat of the ruling APC in the Osun State's gubernatorial election by the People's Democratic Party must have caused confusion amongst some APC ruling states especially in Ogun State where the governor has abysmally underperformed.
"Instead of fighting a lost battle, the governor should be preparing his handover notes because the people are ready to vote him out of office next year," he concluded.