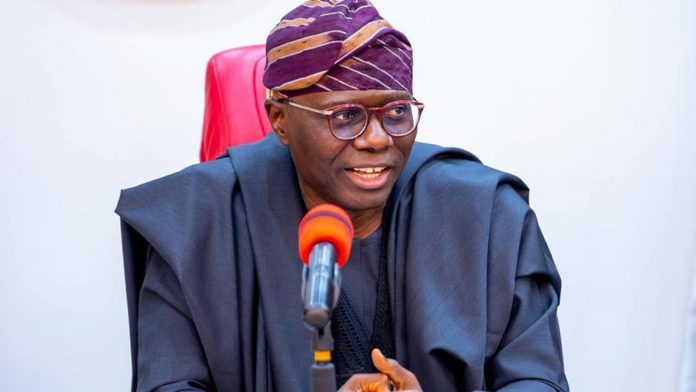 Hopes of many All Progressives Congress members and unemployed young graduate in Lagos of getting job as Personal Assistants to Commissioners and Special Advisers may have been dashed after the State Governor, Babajide Sanwo-Olu, approved that all political appointees source for their support staff from the over 50,000 civil servants on the state payroll.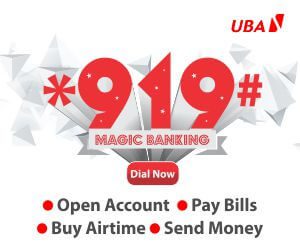 The state government said that there were qualified and competent officers that would be assigned to them as support staff whenever they desired to have such while serving the state.
It noted that anyone that may have had initial agreements with his support staff before assuming office could do so but that individual would not be allowed any privilege or permitted to view official documents assigned to the political appointee to work on.
As gathered, any support staff, who are not public servants, appointed by commissioners and Special Assistants would not be paid by the government, rather the political appointee would source for the funds privately and he or she may not be allowed to gain access into some offices, in order to prevent information from getting to Lagosians through the unauthorized channels.
This was stated in a circular with Ref. No: CIR/HOS/23/Vol.1/070 on Tuesday and issued by the Head of Service, Hakeem Muri-Okunola, directing Accounting Officers in Ministries, Department and Agencies to give it deserved service-wide publicity.
According to the circular, "It is hereby notified for general information that appointments of Personal Assistants from outside the State Public Service by the Honourable Commissioners and Special Advisers, (Cabinet & Non Cabinet Rank) in the discharge of their day-to-day functions is not in line with the structure in the State Public Service as they will not be allowed any privileges or permitted to view official documents.
"However, whilst noting that Personal Assistants play crucial role in supporting Political Appointees towards effective service delivery, this all important support staff can be internally sourced from Ministries, Department and Agencies (MDAs) in the State by ensuring that qualified and competent Officers are assigned to them, so as not to increase the Wage Bill of the Government.
"Consequently, Political Appointees requesting the need of Personal Assistants are hereby enjoined to liaise with the Accounting Officer of affected MDAs and subsequently forward the Officer's name to the Public Service Office for deployment."
In another development, Governor Sanwo-Olu, has reportedly appointed his cousin, Olayanju Cole, as the Managing Director of Lagos State Number Plate Production Authority, ending hopes of public servants and others aspiring to occupy the office.
It was reported that Cole's appointment as the successor to Emmanuel Sofela, who led the agency during his administration's first term in Lagos, was not made public by the governor and his media team considering LSNPPA's new boss relationship with Sanwo-Olu and Lagosians reactions that may trail it.
The office of the Head of Service, led by Hakeem Muri-Okunola, and that of the Secretary to the State Government was said not to have made the circular containing his appointment public and the SSG did not issue any statement to the media on the appointment.
As reported, many public servants were not aware that a new Managing Director had been appointed and had assumed office to coordinate activities for the agency saddled with the responsibility of producing number plates for vehicle owners in Lagos.
They only became aware after a video surfaced online with Cole informing the public of his appointment as LSNPPA boss.
It was reported that Cole dropped the announcement through his official social media handle, barely two weeks after he assumed office.
According to him, "I'm excited and ready to serve. This was the first day in office as the MD of the Lagos State Number Plate Production Authority (LSNPPA). Let's celebrate greater heights and achievements from here on."
Before his appointment by the governor, Cole, who is a Finance, Credit Risk, and Quality Assurance Management professional, was serving as an aide to Sanwo-Olu, with his office inside the Lagos House, Alausa Secretariat, Ikeja.
In 2019, he was appointed as the Senior Special Assistant (Technical) to Sanwo-Olu, and has worked collaboratively with various ministries within the Lagos State Government, often selected as a delegate for top state government legacy projects by the governor.
Cole, who has over a decade of experience working alongside executive teams of both public and private enterprises across Africa and North America, obtained a Bachelor's degree in Accounting and Finance from the University of Maryland University College, USA, and a Master's degree from the same as well as completed certification courses on Leadership and Management from the prestigious Harvard Business School.

The LSNPPA's new boss is a member of American Institute of Professional Bookkeepers; National Association of Black Accountants, USA; and the Association of Certified Fraud Examiners, USA.
His expertise in Financial Securitization, Mortgage and Consumer Lending, Risk Management, Debt Instruments, Tax Reporting, Monitoring, and Compliance has earned him awards for outstanding performance at KPMG and CapitalOne Bank, USA.
Meanwhile, the disclosure was said to have made members of the Lagos chapter of the APC especially those that campaigned vigorously for Sanwo-Olu to return for a second term during the 2023 gubernatorial poll in Lagos to raise concerns on their fate.
They said that the governor has failed to fulfill all promises made to them again, allotting public offices to friends and associates who were not involved in the campaign exercise, and excluded experts within the party that used their reach with their field to canvass for vote, so as to ensure Sanwo-Olu returns for a second term.
The members' belief earlier was that the governor would adjust his appointment strategy during the second term after the first when promises made to experts that campaigned vigorously for him were not fulfilled.
Some of the members that do not want their names in print claimed that this public office appointment strategy adopted by the governor would aid many APC members to stop supporting his policies and programmes in the state.