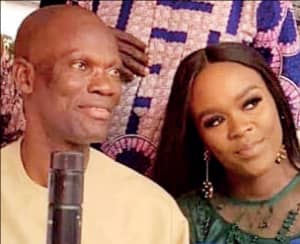 Doyin, wife of Tayo Ayinde, Chief of Staff to the Lagos State Governor, Babajide Sanwo-Olu, has reportedly died in the early hours of Sunday, November 13, 2022 in Lagos.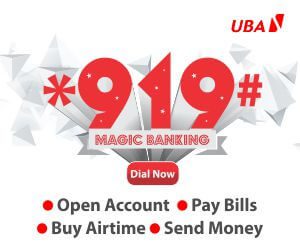 The Point learnt that Doyin gave birth to her second child in London few months back and was reported to have returned to Nigeria 24 hours after delivery before her sudden death.
The circumstances leading to her death are still sketchy as at press time.
Doyin was from the Oniru Royal Family in Lagos.
Ayinde had ended his marriage with his first wife, Titilola in 2019 and quickly moved on with Doyin, a niece to board room guru, Otunba Adekunle Ojora.
He has continued to bask in the euphoria of his second marriage to the young lady and couldn't stop appreciating her for giving him a second chance at love and marriage.
The lanky government strategist grabbed yet another opportunity to show his appreciation when Doyin recently celebrated her birthday.
Ayinde took to his social media page to thank his wife for being there for him and reminding her of his undying love for her.
This scenario must have played out the same way with his ex-wife before things went awry between both of them. Whatever must have caused him to end his marriage with a woman, who toiled with him when he had nothing, must be quite unpalatable, so much so that he thwarted every effort by his close friends and relatives to reconcile them.
Even when the thought of losing him almost drove his first wife into depression, he was bent on quitting the marriage.
Barely a year after their divorce was finalized, Ayinde went public with his affair with Doyin in 2019 and ever since, the sparks did not stop flying, at least for Ayinde who was a chief security detail to former Lagos State governor, Bola Ahmed Tinubu.