Senate President, Dr. Abubakar Bukola Saraki has advised State Houses of Assembly in the 36 states to adopt the recently amended Public Procurement Act and enact it in order to help local manufacturers in their respective states.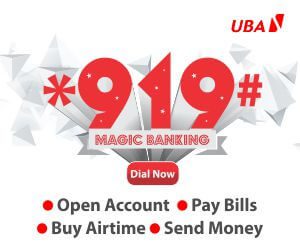 Saraki, who was addressing the first set of beneficiaries of the Skill acquisition Training and Empowerment Programme initiated by him to empower youths in his home state, Kwara, said the adoption of the new Procurement Act in the states will ensure that state government agencies will join their federal counterparts in putting money in the pockets of citizens while helping to encourage the development of private initiatives among fellow country men and women.
Saraki called on the Speaker of Kwara State House of Assembly, Dr. Alli Ahmed to take the message to his colleagues in other states on the need for legislators to focus on laws that can be enacted to help people out of the current economic recession.
"This is a challenging time for all of us and it requires ingenuity, creativity and thinking out of the box to come up with ideas that will put people to work, put money in their pockets, increase our gross domestic products, make our nation self reliant and increase revenue generation ability of governments.
"Those of us in government have the burden to do all that are within our control to create opportunities for our people to excel, create conducive atmosphere for people to produce quality goods and services, and ensure that they are patronised and encouraged. This is what the amended Public Procurement Act seeks to achieve and I want to see it replicated across the country", he said.
The Senate President noted that he was always bothered about the consequence of young people who are capable but have no job and that the idea of STEP was developed from the need to help as many youths as possible to contribute their quota to national economic development.
He said the beneficiaries of STEP will be groomed and trained to become employers of labour in the shortest possible period and this will have multiplier effect in the State.
He also said the programme will be run in such a manner that its success will encourage other political leaders to emulate the philosophy behind it and come out with better plans and strategies that will achieve similar objectives.
"We will continue to work with some development experts to generate ideas that can help the people. As I have said, the major issue that the eighth Senate will focus on in the remaining period of its tenure is how to put the national economy on a strong footing", he said.