The current administration won the hearts of the majority of Nigerian voters by staying on one slogan, "change".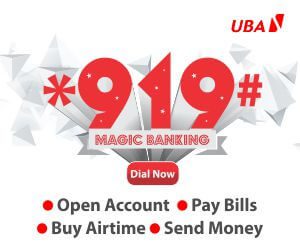 Many Nigerians boarded the All Progressives Congress train, not minding where it would lead them, so long as doing so would put an end to what they called the Peoples Democratic Party's economic nightmare.
While it may not be in order to score the pevious administration 'F' in all sectors because of a sprinkling of technocrats who tried to transform their territories, it is glaring that change is here and it is refreshing too.
Expectedly, the President Muhammadu Buhari administration is already demontrating its promise to fight corruption by initiating measures that are currently sending shivers across the quarters of former government officials, including sitting ones, as the actual direction of the search light remains unpredicable.
The development, as anticipated, is a welcome one that will help conserve Nigeria's scarce resources for productive use and put an end to the era where the nation's resources were controlled by a corrupt few.
However, while this necessary fight is ongoing, it is pertinent to take a closer look at Nigeria's education sector, taking into consideration its importance in any government's corrective economic measures.
The Nigerian education system, which produced celebrated first-rate intellectuals, is, at the moment, in a deep mess. The rot in the system has reached such a deplorable state that if not urgently addressed, employers of labour may begin to scout for employable hands in neighbouring countries, as it is the case with skilled artisans.
It is sad enough that with 10 million children out of school, Nigeria currently has the highest number of kids in the world without education. It is worse that secondary school education in Nigeria has almost been destroyed by various criminal acts being undertaken to enhance the public's perception of the various schools, mainly private. But it is disheartening that our tertiary institutions can no longer boast of stars making up five per cent of their yearly graduating classes.
Aside from the fact that previous administrations had only paid lip service to the development of Nigeria's education sector as a viable foundation for the desired economic growth and development of the country, the proliferation of sub-standard primary and secondary schools, and now universities, has contributed in no small way to the continued decline of educational standards in Nigeria.
The seeming lack of quality education in the public schools due to the preponderance of unqualified teachers, poor remuneration structure and inhuman learning conditions had chased many parents into the hands of private school owners. But this, to many experts, has had its very low points.
It is no news that most schools engage 'mercenaries' to help their students in national examinations in order to paint a rosy picture of their overall academic performance. Some very rich parents also go directly to examination boards to buy the grades they want for their children. The result is that universities mainly absorb weak and sometimes untrainable students, who in turn lay a weak foundation for national growth.
It is unthinkable that the Joint Admissions and Matriculation Board's hitherto competitive admission cut-off scores have been reviewed downwards in submission to the comatose state of the education sector. Or how else can observers interpret the dropping of the minimum JAMB admission score to 180 as against 200 out of a total of 400 in the past?
There seems to be a ray of hope now that President Buhari has made education a top priority for his administration. The fact that, at N392.3bn, education accounts for the lion's share of the N4.425tn 2015 budget is also a step in the right direction. Nigerians, however, want to feel rapid 'change' in this sector. To this end, there is an urgent need for the current administration to re-assess the entire education system, weed out offensive structures and save our future leaders from the grave consequences of a lax regulatory environment.