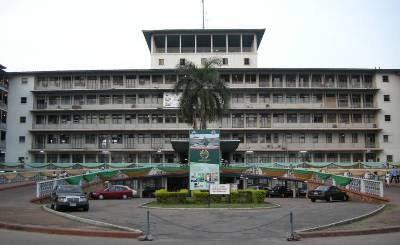 How 'bickering' between Chief Medical Director, Head of Service of Federation worsens their plights
UNIOSUN Teaching Hospital retirees petition Adeleke, lament deprivation of entitlements
BY TIMOTHY AGBOR, OSOGBO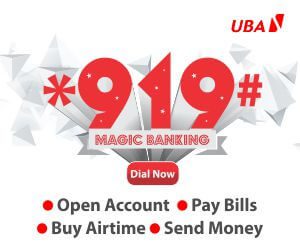 Exactly 78 employees of the University College Hospital, Ibadan, Oyo State, have lamented the non-payment of their salaries since January 2021 by both the hospital management and the federal civil service commission.
The affected workers, who are under the non-clinical staff category, accused the management of snubbing them each time they seek audience over the delay in getting their entitlements.
One of them who craved anonymity told The Point that the affected employees were duly absorbed by the management of the UCH when they got employed in 2020.
"In early 2020, we were invited for documentation and we went through all the necessary processes. After this, we were issued our employment letters.
"We were later given a form to fill with a clause that we might not receive salaries until after three months because of the data integration that the management would still need to carry out on our behalf so that our details would be on the federal civil service payroll.
"They told us that once that was done, we would start getting paid through the Integrated Payroll and Personnel information system (IPPIS). To our surprise however, they started paying us at the end of June 2021, the month we resumed as UCH employees," the employee said.
He added that they continued to discharge their duties as employees of the hospital and received salary payments until November 2020 when the payments were suddenly stopped.
"Initially, when the non-payment issue started in January 2021, doctors and clinical employees were affected as well. However, because they have a strong union, which fought on their behalf concerning the matter, their complaint was resolved and they started receiving their salaries again," said another aggrieved non-clinical employee, who also asked not to be named.
"During that period, all non-clinical employees that were employed, including me, were captured on the IPPIS system as well. However, from January 2021 till now, we have not been paid a dime. We are 78 that are affected by the incident.
"In early 2021, the management sent us messages, telling us that they were working to ensure that the issue was resolved. But till today, the issue has not been resolved. The UCH management and the Federal Civil Service have refused to solve our problem so that we can be paid. All we keep hearing are all sorts of rumours. No official update," he said.
Lamenting in a similar manner, another worker who also spoke in confidence, said the bickering between the hospital Chief Medical Director, Dr. Jesse Otegbayo and the Head of Service of the Federation, Folasade Yemi-Esan, aggravated their plights.
He disclosed that the non-payment of their salaries has brought untold hardship on the affected workers, saying, "Many can't feed their families again. Some are already losing their wives and children because they can no longer cater for their needs. It's really disturbing. We want people of conscience to rise to our assistance. We are really suffering and have been going to work every day with the hope that they would pay us some day.
"In June 2020 they recruited some people. They have been paying those ones before I and others were employed in September. Some were also employed in August. All of us who were employed in 2020 were affected and when they wanted to be fraudulent, they took some people to the clinical session which included doctors, nurses and it was the same advert that was used to employ all of us. Even if they said we are illegal, all of us should be treated the same way.
"We took the examination in February, 2020 and COVID-19 started in March after the exam. So, COVID delayed a lot of things. They had employed the junior staff before they took us as senior staff. I was already at Kings University but when I saw the message that I have been employed at UCH, I was happy and I went there. After documentation, we were given appointment letters, identity cards and dispatched to duty posts. They paid us for three months.
"In January 2021, there was an order that capturing should be carried out for us since the old means of payment has been stopped and nobody told us anything. After nine months, we didn't see anybody from Abuja for capture and we were working without being paid. After these nine months, those who want to do the capturing came. We were happy that after the capturing, we will get our ten months arrears. We later heard that there was a petition among them in the hospital.
"Folasade Yemi Esan, the Head of Service of the Federation, I don't know whether she had issues with the current CMD, this entire problem between them shouldn't affect us. We have done capturing and they gave us certificates. The management didn't even call us for any meeting to explain the reason. Many can't feed their families again. Some are already losing their wives and children because they can no longer cater for their needs. There was a time we applied for loans and they said because they gave us a loan of N70, 000, they said we won't get another loan.
"Our money is already budgeted for. So, why are they not giving us our entitlements? All of us affected are in the non-clinical category and we are 78 in number. We are electrical engineers, civil engineers, accountants, admins and legal employees and all of us have been owed since January, 2021. We have been going to work daily. We make expenses and still, we are not being paid," he narrated.

Meanwhile, efforts to speak with the hospital CMD, Dr. Jesse Otegbayo were not successful as he didn't pick phone calls put across to him.
In another development, retirees of the Osun State University Teaching Hospital, Osogbo, have petitioned the state governor, Ademola Adeleke over the non-payment of their gratuities by the state government.
In a 'Save Our Soul' letter addressed to Governor Adeleke and dated December 22, 2022, a copy of which was sighted by The Point, the pensioners, numbering 19, said they retired between 2012 and 2017 and that five years after, they have not been paid.
The letter, copied to the Osun Committee on Staff Auditing, Promotion and Pension, was signed by three leaders of the affected retirees including Akindele Kudrat, Ayodele Mary and Mrs. Alice Fatona.
They said their counterparts at Ladoke Akintola University of Technology, Ogbomosho had been paid their gratuities since last year, wondering why their own have not been paid.
Lamenting that they have been suffering from unimaginable ailments and abject poverty, the pensioners urged the state governor to intervene and facilitate the prompt payment of their gratuities.
The letter reads, "We, Osun indigenes who retired at the Osun State University Teaching Hospital, Osogbo (formally LAUTECH Teaching Hospital) before the splitting of Ladoke Akintola University of Technology are writing to save our soul over our unpaid entitlements.
"We have to pathetically observe that we pensioners under the old pension scheme are being deprived of our retirement benefits and are now suffering from unimaginable degrees and dimensions of abject poverty. We, nineteen (19) in number who retired from 2012 to 2017 are yet to receive our gratuity.
"Some of us are currently on sick bed, while many have been nursing underline ailments without help from nowhere.
"Arising from these unwholesome situations, our prayers and humble appeal are that the Osun state government under the benevolent leadership of the Governor should graciously look into our matter.
"This kind gesture by the state government will undoubtedly rescue us, the pensioners, and our dependants from poverty, suffering and current life of deprivations, wants and penury.
"While looking forward to your positive and brisk response, we thank you in anticipation."