Why work so hard in your youth only to be poor and penniless at retirement? This is where a retirement plan comes in. It helps you save while you are still working so that you can enjoy a stress-free old age.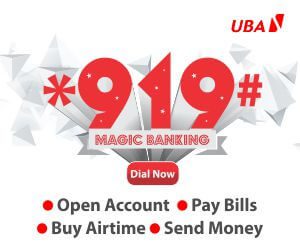 A retirement plan, also known as an annuity, is a key programme of many organisations today. It aims to ensure the wellbeing of retired employees of organisations who have secured such a plan. More so, some companies derive joy in seeing their retired employees comfortable at retirement. An annuity is a contract-based agreement between a company on behalf of its employees and an insurance company that requires funding for a period of time.
The funding for the annuity plan may be monthly or annually depending on the agreement. In this agreement, companies are relieved of the responsibility of having to pay their retirees monthly pensions so they are only saddled with employee benefits upon retirement, which is usually paid once in a lump sum. A person could also secure a plan notwithstanding if his company has engaged another plan for him.
Michael Ogbeide, a pensioner with an insurance company says the benefits of having an annuity are immense. He explains that he receives regular monthly payments which help him to Saving towards retirement stay afloat.
WHAT YOU NEED
Insurance and security expert, Mr. Victor Mba, says that people save towards a retirement package for obvious reasons. According to him, it is logical to plan towards having a pensions' scheme.
According to him, persons who intend to invest in a retirement plan must have a regular source of income or at least adequate funds to purchase the needed plan in case they intend to pay a lump sum. The expert adds that some insurance companies operate what is known as the deferred pensions scheme and an immediate pension scheme.
"In deferred pensions scheme, you save towards your retirement which can literally be seen as stacking money somewhere for use upon retirement; you simply work the percentage requirement", he says. If you have 10-20 years to retirement and want to start saving, you can certainly begin saving till retirement, he advises.
"There is a policy obligation on the part of the employer to pay 25 per cent to the pensioner and then 75 per cent is either held in your Retirement Savings Account or used in buying annuity. So, you have both sides; either the RSA or the annuity," he adds.
The expert notes that for persons who opt for the annuity plan, 25 per cent is usually structured to be paid from retirement for the rest of the person's life or for the next six to 10 years. He adds that in the deferred scheme, you can start saving anytime and it varies among insurance companies. In deferred pensions scheme, you save towards your retirement which can literally be seen as stacking money somewhere for use upon retirement
RECALL
• It is important to plan and save for your retirement.
• Start saving early enough and do not wait till you are close to retirement.
• Save during the period of abundance so that when there is a shortage, there is something to fall on.