Gov's wife, women affairs ministry fingered
Milk safe for consumption after BB date – Govt
Medics, activists kick
ABDULAHI AZIZI, YOLA & OLUKEMI ADEBOYE, LAGOS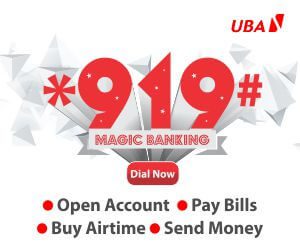 There are strong indications that expectant mothers and lactating women at the internally displaced persons camps in Adamawa State may be in grave danger as they helplessly consume thousands of tins of expired milk, allegedly being served on a daily basis, by the state's Ministry of Women Affairs.
This is aside from the fact that other members of the public, especially members of the ruling All Progressives Congress, have, since the beginning of this year, been beneficiaries of the possibly contaminated milk.
Top government sources in the state revealed to The Point that both the governor's wife and the women affairs ministry were aware that the milk products had expired but "deliberately sent the tins out to the poor people so as to finish the stock and order for fresh ones, which are imported from Holland."
"It is deliberate; there is profit in the importation of the milk as public funds are being siphoned by some people in the process," one of the sources, craving anonymity, lamented.
Findings, however, showed that the controversial milk expired since December last year and ought to have been destroyed but the state's officials and "the office of the governor's wife" have, since January this year, flooded the various IDP camps in the state with the milk.
Our correspondent observed that the following information was provided on the label of the milk: FRISOMUM GOLD, Nutritional Supplement for Pregnant and Lactating Women; BB (Best Before) 01: 2016; PROD (Production Date) 01:2014; BN (Batch Number) 585853 75 02:34 066149.
Meanwhile, medical professionals have risen in condemnation of the distribution of the expired milk. According to them, consuming milk that has stayed longer than its expiration date exposes consumers to the risk of food poisoning by unhealthy bacteria that might have grown in the milk.
In his reaction, a medical doctor at the Lagos State University Teaching Hospital, Dr. Folorunsho Onakoya, said expired milk could cause diarrhoea, stomach upset or vomiting. Another expert in the hospital added that consuming the apparently contaminated milk could result in stomach cramps and fever.
RIGHTS LAWYER KICKS
A social critic and human rights lawyer in Adamawa State, Mr. Sunday Wugari, has called for the immediate probe of the whole exercise, to ascertain the motive behind the distribution of the expired milk by the state's Women Affairs Ministry and the Office of the Governor's wife.
He said it was wrong for the state government to distribute expired milk to the expectant mothers, who were mostly illiterate and ignorant of the health implications of what they were consuming.
Wugari told our correspondent that no matter how good the government's intentions might be, it was clear that those in government were educated enough to know the health implications of consuming contaminated products, asking why they did not serve their chil-
For the concluding part of this story and others, grab your copy of The Point from your nearest vendor