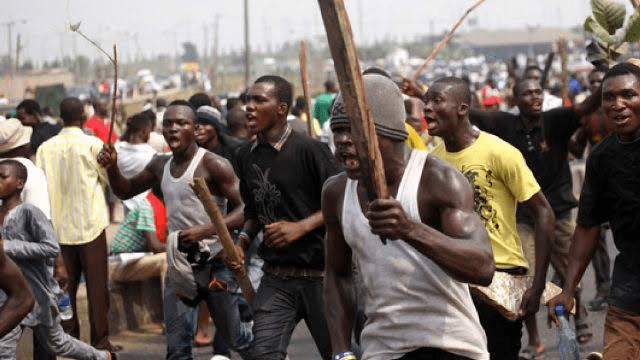 BY TIMOTHY AGBOR, OSOGBO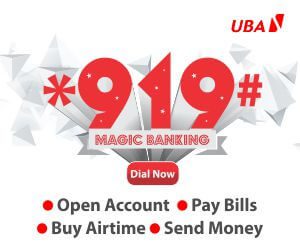 Instead of focusing on issues and espousing their manifestos, election campaigns of the All Progressives Congress and the People's Democratic Party in Osun State have been characterised with killings and various attacks which have sent fears into the minds of residents ahead of the general elections. For the past few weeks, there have been a series of deaths and destructions arising from political violence orchestrated by members and thugs of the two political parties even as their gladiators trade blames.
Checks by The Point showed that most of the utterances of the parties' presidential campaign councils, National Assembly candidates and those of the State Assembly parliament have majorly bordered on demarketing their opponents, hurling serious verbal attacks against one another while physical attacks have been reported in few places, with some leading to loss of lives.
The most recent of the wave of violence across the state was the killing of a member of APC in Ilesa-East Local Government Council Area of the state, Ebenezer Alaro.
The opposition party accused the ruling party of being responsible for the murder which occurred on Friday According to the Acting Chairman of APC, Tajudeen Lawal, Alaro had earlier driven the bus used for the door-to-door campaign of the APC candidates in the local government before he was shot by one of the PDP thugs led by a notorious political hoodlum in the area popularly known as 'Bongo' right in front of his father's house in the community.
While charging the state Commissioner of Police, Patrick Longe, not to treat Alaro's killing with levity, Lawal in a statement, fingered Sanya Omirin, the PDP House of Representatives' candidate for Ijesa-South Federal Constituency for allegedly masterminding the killing and called for his arrest.
He reminded the police that it became expedient to immediately effect the arrest of Omirin, and "his agents of death because the PDP House of Representatives' candidate for Ijesa-South Federal Constituency has a penchant for coordinated violence." Lawal alleged that Omirin's thugs had been attacking, maiming and killing the APC members and supporters from some of the towns and villages in the Atakumosa-East Local Government Council Area of the state which has led to the fleeing of the area by a sizeable number of the APC members from the settlements.