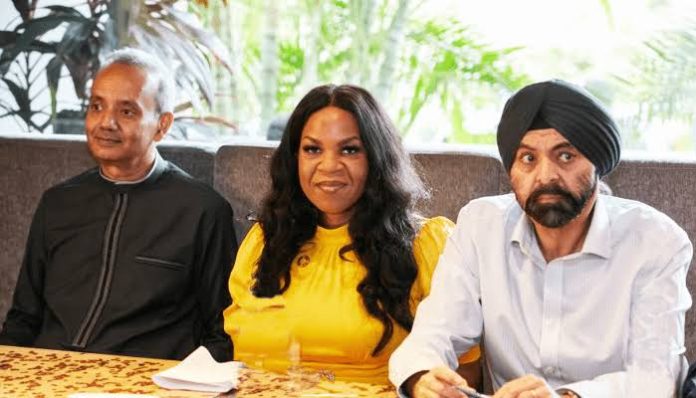 BY BAMIDELE FAMOOFO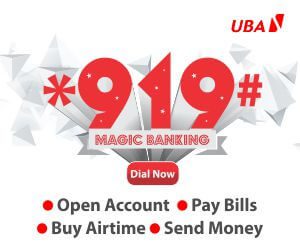 Sustainable Energy for All (SEforALL) Chief Executive Officer, Damilola Ogunbiyi and recently appointed World Bank President, Ajay Banga, met with private sector leaders on Friday in Abuja, in a show of their shared commitment towards mobilizing finance for African countries' energy, climate and development goals.
The visit to Abuja, a first for Banga in his new role as the President of Global Financial Institution, is a clear, tangible step towards realizing the mandate of the World Bank's new Private Sector Investment Lab, which was recently announced in June this year.
The Lab was created to identify and focus on specific approaches that can be implemented and scaled by the World Bank to mobilize capital more effectively, with the goal of crowding in greater levels of private finance. Banga chairs the Lab, and Ogunbiyi was appointed as a founding member.
Both met with private investors during a roundtable focused on the role of the private sector in delivering universal energy access. Participants highlighted the wide spectrum of investment opportunities in both grid-based and distributed renewable energy (DRE) solutions that exist in Nigeria and across Africa.
Among the topics discussed was the catalytic role the Nigeria Energy Transition Plan has played in attracting private sector investment to energy and infrastructure projects in the country.
It's on record that Nigeria launched its ETP in August 2022, emerging the first African nation to formulate a comprehensive strategy that seeks to help the nation transition from harmful fossil fuels to renewable, clean energy; achieve Sustainable Development Goal 7 (SDG7); and attain net-zero emissions by 2060.
Accordingly, a dedicated Energy Transition Office supported by Sustainable Energy for All (SEforALL) and the Global Energy Alliance for People and Planet (GEAPP) has been established to drive the plan's activation and has secured a substantial investment pipeline of $3.8 million dedicated to Nigeria's energy transition initiatives.
The initiative, so far, had engaged with over 200 local and international partners, providing technical assistance to the Nigerian government with regards to electric vehicles (EVs) and solarization among other projects.
Accompanied by Ahmad Salihijo Ahmad, Managing Director of the Nigeria Rural Electrification Agency (REA), Banga, Ogunbiyi and investors also visited innovative clean energy projects near the city of Abuja to showcase progress made and the high chance of replicating these achievements across the country.
"Renewable energy solutions hold the key to a sustainable future, and I am pleased that the World Bank, through Ajay Banga's leadership, is focused on scaling transition finance in renewable energy and infrastructure in the Global South while addressing the barriers preventing private sector investment in emerging markets," said Ogunbiyi who also is CEO and Special Representative of the UN Secretary-General for Sustainable Energy for All, and Co-Chair of UN-Energy.
"At SEforALL, we are ready to provide expertise and support towards catalyzing private capital to close energy access gaps and achieve a clean energy transition," she added.
Ogunbiyi noted that as Nigeria, like many other nations in the world, embarks on a critical energy transition journey to tackle the pressing challenges of energy poverty and climate change, it has become imperative to highlight the broad spectrum of investment opportunities in renewable energy solutions in the country.
"The private sector can help drive innovation, accelerate infrastructure development, and promote the adoption of renewable energy solutions in Nigeria," she said.
.