SUNDAY OLADEJO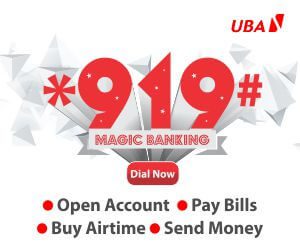 The courtroom of a Grade 'A' Customary Court sitting in Ikeja, Lagos was thrown into uncontrollable laughter recently, when Adekunle Sina Shobanke told the court that his wife, Latifat Shobanke, always targeted his manhood whenever they had a quarrel.
He told the court that there was a night the two of them engaged in exchange of words and that the next thing his wife did was to hold his penis. He narrated further that before neighbours could intervene in the matter, blood was already flowing from his manhood.
"There was a time we had a quarrel, and she held my manhood and start squeezing it. If not for the timely intervention of our neighbours, I would have joined my ancestors by now. I fainted and neighbours had to rush me to a nearby private hospital," he said.
He added that the final straw that broke the camel's back had to do with a dream he had. "My lord, I would not know how best to describe my wife. Recently, she brought food for me in the dream and ordered that I should eat it," he said.
In response, Latifat told the court not to take her husband seriously, arguing that her eight-year marriage to Shobanke had been a disaster.
In his ruling, the court President said, "Breaking a home may lead to serious problems in the nearest future. I want to appeal to both parties to think deeply about the future of your children, bearing in mind that women all over the world have the same character.
"Therefore, I would be very happy if you can find a lasting solution to the problem; I think we can have chamber discussion."