Wealth creation can come in different ways, especially for someone seeking multiple streams of income. Online shopping is one of such avenues. Anyone can generate income through rebate, but unfortunately many online shoppers looking for a great deal do not take the time to plan out how and where they make their online purchases, nor do they track price changes or their rebate status after their purchase, meaning they are wasting multiple potential opportunities to get cash back.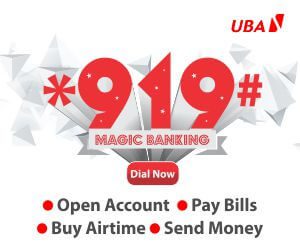 Consequently, retailers and manufacturers know that shoppers are swayed by post-sale guarantees like price refunds and rebates, but few ever actually follow through to receive their money back after their purchases. However, smart shoppers can take advantage of significant money back opportunities just by being organised with their online shopping process.
Commenting on the development, an online business executive, Mr. Samson Onyeka, said generating alternative sources of income can have a major impact on your finances, even an extra income of N20, 000 a month could go a long way towards paying down debt or increasing your investments.
"We often hear about the importance of diversifying our investments, but diversifying our income streams is just as important, particularly in difficult economic times," he said.
He said, "Some online shopping portals share a portion of the commission they earn, when visitors use their link to make a purchase from another retailer. These websites are focused on frugal shoppers and usually offer online coupon codes, buying guides, price comparison tools, and information on upcoming and current sales at various retailers."
He noted that "though each individual refund shoppers will likely be low unless they are making a major purchase, consistently using these links over time can add up over the long-term, which can be a major cost savings if customers are sure to only purchase items they would have needed to buy anyway."
Tips on how to look for manufacturer's rebates
Before making a major purchase, always check to see if the manufacturer is currently offering any mail-in rebates, especially if you are purchasing household appliances, including washing machines and vacuum cleaners.
Manufacturers use rebates to attract customers looking for low prices without dropping their public listed retail price. Rebates also take advantage of the fact that while most customers think they will file it, few ever complete all steps within the necessary period of time.
If you do qualify for a manufacturer's rebate, make sure you read all the requirements to submit the rebate (filling out a specific form and mailing in the original receipt, for instance), and be prepared to wait anywhere from several weeks to several months to receive the rebate in the mail.
Track products for price drops
Many retailers offer price adjustment policies, which are refunds of the difference in the price a customer paid versus the current price of a product (sometimes including other retailers' prices), within a certain time frame. Shoppers can track price drops and apply for price adjustment refunds manually by tracking all their purchases or by using an automatic cash back app.
Use credit cards that offer price protection refunds
One of the perks that certain credit cards offer is an extended price adjustment window for qualifying purchases on that card, so plan out which cards you will use to make your purchases to take advantage of this benefit. After completing your purchase, find out whether you need to manually register the price you paid or whether the credit card issuer will only require you to submit proof of purchase and other details if the product does decrease in price.
Take advantage of credit cards' extended warranties
Another benefit certain credit card issuers provide is extended warranty protection for qualifying purchases made with that card, meaning that if the warranty window for the purchase is outside the original seller's time frame but within a certain "extended" window, the credit card company will reimburse the cardholder for the cost of repairs.
Depending on the card, this extension window varies from one month to one year in length and will only apply under the same terms and conditions of the original product's warranty.
Some analysts said the ideal extra income source will continue to generate cash even when you're not working at it, adding that the idea is to build something that can eventually function without you.