In 2014, Jumia Nigeria, an online retail store was ranked among the top 10 most visited websites in Nigeria by alexa.com, an online ranking system. According to the report by alexa, a subsidiary of amazon. com, a sizeable number of Nigerians frequent online retail stores, which has led to an increase in the number of existing retail stores online.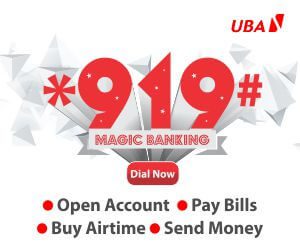 Yusuf Ibrahim, a pharmacist, says he shops online because it is convenient and time-saving. He adds that he shops with various online retailers and has always had his orders delivered to him on time. He, however, recalls an incident where he bought a phone from a foreign online retail store and later discovered the phone could not record.
According to him, the retail store did not accept the phone because it was returned without an invoice. He, however, adds that the retail store does not include product vouchers in its delivery. This is an area of online sales customers should watch out for.
Samson Osaiyuwu and Ebisindor Awala, both online retail customers, say they prefer to shop online because of the ease and convenience. More so, both have never had issues with their respective retail stores. Shopping online has become a growing tradition among Nigerians such that even new businesses have taken advantage of the presence of online retail outlets to advertise their wares and gain more patronage.
WHAT YOU NEED
Shopping online requires Internet access. Therefore, availability of internet access through more affordable data plans from network providers has made online shopping much easier. This is aided with the invention of smartphones, tablets and other mobile electronic devices.
Marketing Communications Manager of Yudala, Afam Anyika, says that the increase in the online retail business in the last three years can be traced to internet penetration.
For the concluding part of this story and others, grab your copy of The Point from your nearest vendor