Fans overpower Police 
Mar awards ceremony 
Enyimba receive medal in hotel
It was a show of shame at the end of the Week 38 Glo Premier League fixture between Sunshine Stars and Enyimba last Sunday at the Teslim Balogun Stadium, Lagos. The encounter which saw both teams play to a barren draw, almost degenerated into chaos at the blast of the final whistle, no thanks to the fans that encroached into the pitch, especially the Enyimba fans.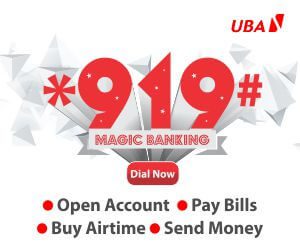 To make matters worse, the policemen on duty looked lost in the fight to stop the fans from encroaching on the pitch. In fact, with just two dogs (one looking malnourished) and less than 30 personnel on duty inside the stadium, it was almost an impossible task to keep thousands of fans at bay. Some of the fans were even seen threatening to eat the dogs.
"Yes of course, if they don't keep quiet, we'll kill them and take them to Aba," one of the fans amidst sounds of fireworks, told The Point. The incident, to a large extent, did not do the League Management Company any favours as they had to cut short the presentation ceremony. Only the league trophy was presented to Enyimba, while the players had to wait until late Sunday night to receive their medals in their hotel.
A fan, who simply identified himself as Abbey, told The Point that he was unhappy that proper security was not put in place for the match by the relevant authorities despite initial assurances by the LMC.
"I must say that this is not just right for a country like Nigeria. How can we allow the fans to overrun the police in a match like this? Please this is totally unacceptable. The police and LMC must ensure issues concerning security at match venues are top notch next season," he stressed.