Expect more military takeovers in Africa – Fani Kayode
'Make noise, I've been arrested'- Ali Bongo begs 'friends' for help
He's under house arrest, say coup leaders
The European Union Foreign Policy Chief, Josep Borrell, on Wednesday, said EU defence ministers are to discuss the situation in Gabon.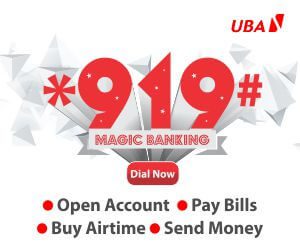 Borrell added that if a coup is confirmed in Gabon, it would heap more instability on the region.
A group of senior Gabonese military officers appeared on national television in the early hours of Wednesday and said they had taken power after the state election body announced President Ali Bongo had won a third term.
The signs of a coup in Gabon come just weeks after members of the presidential guard in Niger seized power and established a junta.
Speaking at a meeting of EU defence ministers in Toledo, Borrell said "If this is confirmed, it is another military coup which increases instability in the whole region.
"The whole area, starting with Central African Republic, then Mali, then Burkina Faso, now Niger, maybe Gabon, it's in a very difficult situation and certainly the ministers … have to have a deep thought on what is going on there and how we can improve our policy in respect with these countries
"This is a big issue for Europe," he added as quoted by Reuters.
Expect more military takeovers in Africa – Fani Kayode
Meanwhile, a former Aviation Minister, Femi Fani-Kayode, in his reaction to the coup in Gabon, has predicted that there would be more military takeovers in French-speaking West and Central African countries in the near future.
Fani-Kayode in a post on his X page said he was not surprised about the coup.
He wrote, "BREAKING NEWS: Sadly another coup has taken place in Africa.
"This time it is in the nation of Gabon where President Ali Bongo (pictured below), who together with his late father Alhaji Bongo, had been in power for the last 53 years has been toppled and removed from office.
"It appears that the warning I gave in my last essay, titled, 'Does Killing Nigerien Babies Bring Glory To Our Name?', was prophetic.
"I am not surprised that this has happened and frankly we should expect more coups in the Francophone countries of West and Central Africa for the reasons I stated in that essay.
"I wonder whether ECOWAS or the African Union will threaten to invade Gabon as well."
Help me make noise, Ali Bongo cries aloud for help
Ousted President Ali Bongo Ondimba of Gabon has spoken for the first time, hours after senior military officers announced the end of his government.
President Ali Bongo Ondimba in a video shot in his palatial residence, where he is under house arrest, asked for international help.

Ali Bongo Ondimba asked those he called his friends all over the world 'to make noise'.
"The people here have arrested me, my family. My son is somewhere. My wife is in another place," he said in the video published by Mimi Mefo Info on Facebook.
Dressed in an embroidered blue kaftan top, Ali Bongo Ondimba who became the president of Gabon in 2009 after the death of his father, Omar Bongo, said, "Right now, I am at the residence," confirming what Lt.Col Ulrich Madoumbi, who announced the coup said.
"Nothing is happening, I don't know what's going on. I am calling you to make noise".
"Help the Gabonese," he said.
He's under house arrest
Gabonese President, Ali Bongo Ondimba is being detained at home and one of his sons has been arrested for "treason," military officers said Wednesday, hours after announcing they had overthrown the government.
"President Ali Bongo is under house arrest, surrounded by his family and doctors," they said in a statement read out on state TV.
Bongo's son and close adviser, Noureddin Bongo Valentin, his chief of staff, Ian Ghislain Ngoulou, as well as his deputy, two other presidential advisers and the two top officials in the ruling Gabonese Democratic Party "have been arrested," a military leader said.
They are accused of treason, embezzlement, corruption and falsifying the president's signature, among other allegations, he said.