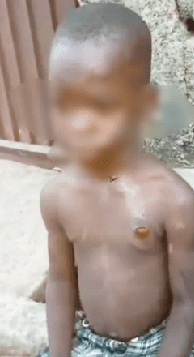 BY TIMOTHY AGBOR, OSOGBO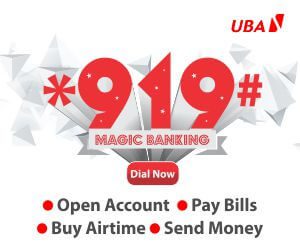 A six-year-old boy wandering the streets of Okigwe, in Okigwe Local Government Area of Imo State, simply identified as Echesona, has insisted that on no condition would he return home on the allegation that he was being abused by his aunt.
A viral video recently emerged on the social media showing the boy with several injuries on his body owing to incessant beatings allegedly by his aunt.
During an interrogation with officials of Women of Inestimable Values Foundation, a Non-Governmental Organisation, Echesona explained that he had been living with his aunt who constantly abused him.
The boy said that he ran out of home to avoid his aunt's threat to pour hot water on him after beating him.
The NGO, in a message that was attached to the video of the boy posted on its social media page on Tuesday, January 10, 2023, sought more details about Echesona with a view to returning him to his parents and arresting the alleged aunt.
"The young boy of six years old ran to the street because of beating from the family he is staying with. According to the boy, the aunt said that he would pour hot water on him, reason he ran out of the house.
"Our Imo State coordinator will visit the venue tomorrow (Wednesday, January 11). Please inbox us if you have comprehensive details to the address," the message by the NGO read.
The boy gave the name of his mother as Blessed, adding that he is from Isochi in Imo State.
The NGO later disclosed that the boy's home had been traced and that his aunt had been arrested by men of the Imo State Police Command.
According to the Executive Director of Women of Inestimable Values Foundation, Blessing Okojie Eze, the aunt attempted to escape but the police were alerted by a Christian cleric and some youth of the community.
Eze said, "After receiving the video of a six-year-old boy, severely beaten by his aunt in Imo State, our team visited the venue to ensure the arrest of the aunt.
Lamenting the treatment to which the boy was subjected, Eze warned parents and guardians against child abuse, saying that perpetrators would not escape justice.
She said, "Imo State representative of Women of Inestimable Values Foundation visited the young boy that was abused by his aunt.
"We met with the Methodist Archbishop who rescued the boy. We were informed that the wicked aunt tried to escape with the boy at night. Unfortunately for her, the Archbishop and some community youths alerted the police of her plan to run with the boy.
"She was apprehended by the police. Presently, she is at the police station. Stop child abuse, you will be caught."