..say 'many of us are breadwinners at home' 
Expert suggests youth empowerment as against free money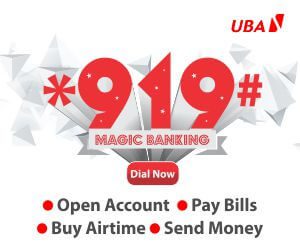 As Nigerians await the final outcome of the Federal Government's reported inability to honour its promise to disburse N5,000 monthly stipends to indigent Nigerian youths, a strident call has come from the ranks of Lagos market women that the indigent ones among them should also be considered for the monthly gesture.
The administration of President Muhammadu Buhari had promised to begin the disbursement of the money this year, in line with the pre-election promises of the ruling All Progressives Congress.
A prominent leader of the Lagos Women Market Traders, Alhaja Abimbola Adebunmi, said President Buhari should streamline the N5,000 largesse to make indigent market women benefit also.
Adebunmi, who is the Iyaloja General (general leader of market women) of the Ojuwoye Market, in Mushin, Lagos and also the Iyalode (head of women) of the Onigbongbo council area, said most of the market women in Lagos were breadwinners of their respective families, and had been bearing what should be the responsibilities of their husbands.
She said, "We really appreciate our President's nice gesture, to assist the indi-gent youth with a monthly payment of N5,000. But we want to draw his attention to the fact that many Nigerian women are actually indigent, especially market women. In Lagos, for instance, the population of petty traders is in millions and they are the people struggling to, in most cases, feed both their husbands and children.
"Some of these micro-finance banks that have come out to help them have only compounded their problems with unrealistic interest rates and police harassment at every slight default."
According to the market leader, the Federal Government, in giving consideration to granting the money to poor market women, should get authentic lists of the affected female petty traders from the leadership of the market women associations across the country.
"I want to seriously advise the government not to pay the money through any individual or association. What they should do is to collect the list of our indigent members from us, verify their authenticity and pay into their accounts," she said.
Adebunmi, who commended the administration of Governor Akinwumi Ambode over his plans to build market stalls for Lagos traders, urged him to monitor the allocation of such stalls meticulously "as civil servants are fond of diverting these stalls to their cronies and those who must have given them money to do so."
"We know how former Governor Raji Fashola b u i l t stalls for displaced market women but at the end of the day, these stalls were sold to the highest bidders, thus displacing those who had spent the better parts of their lives selling in the market, simply because they didn't have money," she said.
For the concluding part of this story and others, grab your copy of The Point from your nearest vendor