HANNAUTU MUSAWA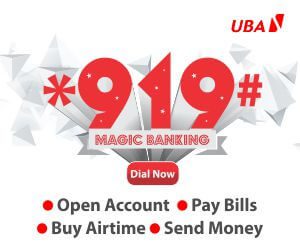 For 16 years, the Movement for the Actualisation of the Sovereign State of Biafra has made its voice heard. Emeka Ojukwu was alive when MASSOB was formed but he never gave it support, nor have important political and traditional leaders of South- Eastern Nigeria.
MASSOB leader, Ralph Uwazuruike has, several times, clarified that MASSOB is not a violent group and will not engage in armed struggle. The group has relied on some provisions in the United Nations Charter, especially those relating to people's right to selfdetermination. What has made MASSOB and its younger sibling, Indigenous People of Biafra popular both at home and abroad is the occasional crackdown on their members during peaceful protests.
If a referendum were held today, there is no doubt that over 70 per cent of people in the five south-east states would vote yes for separation. A little over 50 per cent in Rivers State would also vote yes. Between 40 per cent and 50 per cent might vote yes in other south-south states: Bayelsa, Delta, Cross River, Akwa Ibom and Edo.
A similar result might be reproduced if the people of the south-west were to be subjected to a referendum to determine whether the Oduduwa republic should come into being. Therefore, the Federal Government should not agree to a referendum. Every section in Nigeria feels marginalised, apparently because the country is not practising true federalism. The state of the nation's economy is also a contributor. Many have fallen on hard times and become frustrated.
Political reform is the way to go. The current 36-state structure is not working; it should be replaced by a six-region federal structure. The 2014 national conference, therefore, needs to be re-examined. The government can go back to that conference and other previous conferences and provide a white paper.
Barring any obstacle that may be constituted by the National Assembly, a new political structure should take effect from 2019, along with a new revenue allocation formula. There would not be loud cries over Biafra or Oduduwa or Boko Haram after a restructuring that would shift the country away from unitarianism. Nigeria needs a weaker centre and stronger regions.
Agitation for Biafra is heightened by the overzealousness of security agents. The agencies should be restrained from arresting people involved in the peaceful demonstration. On occasion, criminals attempt to hijack peaceful protests; anyone caught in acts of lawlessness could be arrested briefly and then prosecuted in court immediately.
Similarly, operators of illegal radio stations like Nnamdi Kanu should be charged to court immediately. There have been at least three court decisions directing that Kanu should be released, but he is still held even after he has met his bail conditions. The government itself should abide by the rule of law.
Agitation for Biafra will not end after Kanu's release. But he could be defeated in court. In fact, his trial in an open court should be aired live on radio and television, so that everyone would see the hollowness of his arguments.
The government should begin by constituting a team of intelligent lawyers who would prove to Kanu and IPOB that they break the law by running an illegal radio station, by destroying Nigeria's national flag, by disturbing the public peace, and by instigating the people against a constituted authority.
An alternative is to organise a public debate between the opponents and supporters of Biafra, which would be aired live on radio and television. Again, the government would do well to assemble a brilliant team. The legislature could also, after a debate, pass a resolution condemning agitations for Biafra or Oduduwa or Ogoni, etc. without genuine cause.
The government could sponsor a media campaign – composition and publication of good jingles/announcements/ news commentaries/editorials etc – in radio, TV, newspapers (online and offline) to be run for one year. If IPOB and MASSOB's requests are granted by the UN, the Nigerian government should not hesitate to meet them at the UN with superior arguments. Biafra agitators are not similar to Boko Haram terrorists.
But mishandling of the current crisis in the south-east and south-south could lead to unpleasant consequences. Military commanders threatening fire and brimstone should be warned to desist from making unapproved statements. Through persuasion and dialogue, Biafra agitation at this time would be curtailed.
Mrs. Musawa is a social analyst