Despite the wide room for growth, Managing Director, African Alliance, Mr. Alphonse Okpor, says Life Insurance has only about 0.5 per cent penetration in Nigeria. In this interview with ABIOLA ODUTOLA, he says it is high time the people appreciated the vagaries of life and the uncertainties of tomorrow.Excerpts: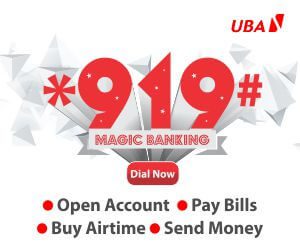 Having spent about 22 years in the insurance industry, how would you assess the industry?
The insurance industry in Nigeria is still not well developed, and this is because of our culture. The Nigerian way of life is that you are supposed to help your brother or relations if there is anything happening, but the society is changing to nuclear family settings. For instance, where I come from in Delta State, when a man dies, his widow and children are distributed among the family for assistance. But nowadays, things are hard. If you can't take of your own child, how do you take care of other people's children? That's why it is necessary for people to use insurance to guarantee the continuity of the family when you are not there. The acceptance of insurance in Nigeria is still low. But the perception is gradually changing and that is because some firms are gradually investing in educating the public on the importance of insurance. I think things are changing but it's not as fast as expected.
How is that different from what is obtainable in other climes?
It is quite different. For instance, in South Africa, insurance firms own commercial banks and not the other way round as it is in Nigeria, where commercial banks own insurance firms. In South Africa, a lot of people subscribe to life insurance; it is like death is celebrated there. Most young men coming up in the country go for life insurance because they understand that if you put money in the bank, the money does not earn much interest but if it is in life insurance, if the person dies, the insurance company will pay 10 times what he had saved. There was a time we introduced funeral insurance in Nigeria and a lot of people frowned at the policy, saying God forbids it. In some countries in Africa and overseas, everybody wants to provide and arrange their own funeral; but the case is different here.
What are the challenges faced in the insurance sector?
The major barrier is the perception of Nigerians. Most people believe insurance is for the rich. For instance, looking at life insurance, which says an average man takes a life insurance that is 10 times higher than what he could possibly make in his lifetime. Once you are a much younger person and your income is not so big, you can take a small insurance programme, according to your level, so that, as you grow professionally, you can take higher insurance to match your standard of living. The perception that insurance is meant for the rich is wrong and has to change. Nigerians are not very receptive to life insurance because they think life insurance is for big men. Some say if you take life insurance, you will die.
For instance, in the North, life insurance is regarded as Haram (abomination). Their argument is that, life insurance is a sin but we have tried to disabuse their minds. As long as our company is concerned, we have a branch in Kano State and we have introduced
Islamic insurance in order to educate the people in the North on the benefits of engaging in insurance patronage. We told them that in the Holy Quran which we read, Allah says it is better to die and leave your children happy with money than leave them begging for bread"; and the best way to provide for your dependents is insurance. Over the years, we have been trying to educate people. Members of the Nigerian Insurance Association, National Insurance Commission and the Insurance Brokers Association
are putting heads together to educate the public on the benefits of insurance.
What is the role of Insurance in the growth of the Nigerian economy?
There is no area of the economy that you don't need insurance; even the oil sector needs insurance. In the agriculture sector, there is insurance.The ship in the sea needs insurance
because if it sinks, the insurance company in charge will pay. Insurance follows the economy anywhere it goes; it doesn't mean it must be in only one sector. Insurance is key to the growth of any economy.