The dwindling state of the Nigerian capital market has been of great concern to stakeholders. The Managing Director, Meristem Stockbrokers Limited, Gbadunola Shokunbi, in this interview with ABIOLA ODUTOLA, outlines the challenges being faced by market operators, as well as their expectations from government. Excerpts: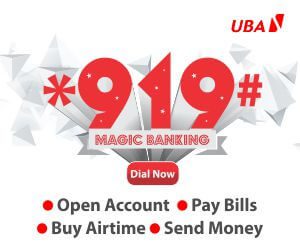 How would you describe the state of the Nigerian capital market, considering the recent slide in major market indicators?
The Nigerian financial market has been faced with a number of uncertainties and these have resulted in weak demand and diminished foreign participation. Equities' market has lost about 15 per cent from the beginning of the year to date. This current state of the market is a reflection of Nigeria's broad economic wellbeing. I would say that the Nigerian economy is presently passing through a phase referred to as stagflation, that is, a prolonged period of little or no growth in the economy. Nigeria's economy has been bedevilled by a myriad of headwinds, ranging from rampant insecurity, political transitions, crashing global oil prices to foreign exchange volatility. All these have negatively impacted on economic performance as reflected in the recent data released by the National Bureau of Statistics. According to the NBS, Nigeria's Gross Domestic Product growth in the last four quarters has been trending downwards. In the second quarter of 2015, the nation's GDP grew by 2.35 per cent (yearon- year) in real terms, compared to 3.96 per cent in the first quarter of 2015 and 6.54 per cent in the second quarter of 2014. On a quarterly basis, Nigeria's real GDP increased by 2.57 per cent in 2015. Generally, economic growth of less than two to three per cent annually is considered stagnation and these periods of stagnation are also marked by high unemployment and involuntary part-time employment.
The Nigerian economy is rated the biggest in Africa but it is rated behind South Africa in terms of value. Yet, the capital market is supposed to be the barometer for the economy. What is the missing link?
In the first instance, a big economic size does not automatically translate into a big capital market. South Africa's is currently valued at about US$850billion whilst Nigeria's equities market capitalisation stands at US$51 billion. This means that South Africa's market size is about 16.7 times bigger than Nigeria's market size (by value) despite the fact that Nigeria's economy is the biggest in Africa. There are factors responsible for South Africa's stock market, 16 times bigger than Nigeria's – Shokunbi this such as: the level of market and economic sophistication, depth, size, transparency, corporate governance, legal and institutional framework, among others. South Africa ranks higher in most or all of these indices, relative to Nigeria, and this explains why the South African capital market is more capitalised than Nigeria's. However, with the recent restructuring on the Nigerian bourse, increasing focus on wide range reforms, zero tolerance for corruption, economic diversification and inclusive growth policies, among others, it is fair to imply that Nigeria's capital market is on track for the next growth phase.
Findings revealed that the local investors' participation in the market increased increased from 18.57 per cent in August 2014 to 44.31 per cent. Foreign investors' participation, however, dropped from 81.43 per cent to 55.89 per cent within the same period. What has changed and what can be done to engage more local players?
This trend is mainly attributed to the volatility of global oil prices and uncertainty surrounding the valuation of the Nigerian naira amidst weakening government fiscal strength. All these have culminated into capital flight and reduced foreign portfolio investment flow into the country as currency risk heightens. However, we believe that an increase in the number and quality of listings, improved efficiency in regulation, quality of transparency and market
For the concluding part of this story and others, grab your copy of The Point from your nearest vendor