The leadership of the Trade Union Congress in the South West
on Tuesday
pleaded with former president Olusegun Obasanjo to intervene in the lingering crisis between workers and governors of the six states in the geo-political zone.
Led by its South West Coordinator, Olubunmi Fajobi, the TUC leaders, who arrived at Obasanjo's Presidential Hilltop mansion in Abeokuta, Ogun State at about 12: 30pm, immediately went into a closed-door meeting with the former president.
The labour leaders who attended the meeting with the former president included Akinyemi Olatunji (Osun), Francis Ogunremi (Lagos), Andrew Emelieze (Oyo), Clement Fatunase (Ondo), Adebisi Adebayo (Ekiti), Gbenga Ekundayo (Lagos), Bola Fajulugbe (Ekiti Women Leader) and Olaniyi Okewole (Ogun Secretary).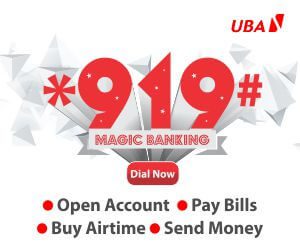 Speaking with journalists after the meeting, which lasted about an hour, Fajobi said the labour leaders decided to seek the assistance of the former president over the matter because of their conviction that Obasanjo, who is greatly respected by the governors, could prevail on them to act appropriately.
Fajobi, who is also the chairman of the Ogun state chapter of the TUC, however listed some of the demands of labour to include non-payment of workers' salaries running into about 13 months, unremitted contributory pension deductions running to 19 months as well as the unremitted cooperative deductions, among others.
He stressed that their meeting with Obasanjo became necessary in view of the fact that the former president who had once weathered such a storm, would be in the best position to intervene in the matter.
"As labour leaders, we are particularly disturbed about the issue of unpaid salaries in our states and we mobilised that the sweat of workers must not be in vain. We know that Obasanjo has the ears of these governors and that is why we are seeking his assistance to intervene in the matter," Fajobi said.
He however disagreed with the position of some of the South West governors who have vowed to invoke the "no-work-no pay" rule, adding that such a stance was against the rules of fair play in labour engagement.