The anger was palpable. You could feel it. Or, metaphorically, you could touch it. He raved and ranted. He had reached into his deep reservoir of invectives and hauled expletive missiles on those he described as cyber millipedes. Professor Wole Soyinka, our world acclaimed literary gift, was obviously angry.
Ironically, he chose the Freedom Park in Lagos Island to bare his mind, and respond to those who had questioned his integrity in not keeping to his promise to shred his Green
Card, that almighty American work permit, when United States President-elect, Donald
J Trump won the Presidential election last November.
The 1986 Nobel Laureate, who teaches in top American Universities, had, prior to the presidential elections in the United States of America, averred that he would tear his Green Card if the hitherto loquacious Trump won the elections. Unfortunately for him, the Americans conducted their elections, and against all permutations, gallops polls, and calculation, Trump beat favoured Hillary Clinton to clinch the number one office in the world, through the Electoral College votes.
It is also important to underunderstand why Prof Soyinka was so miffed with Donald Trump as to want to throw away his Green Card, one document many people, especially Nigerians would do anything to get. Mr Trump, the property Billionaire, had conducted his
electioneering without the decorum that usually characterised such elections. He had defied known conventions, used uncouth language and made promises and proposals that were not in tandem with conventions of the American society.
It was in the heat of the behaviour of this strange candidate that many Americans, and indeed other global citizens like Yul Brynner, John Huston, and French President Hollande made unsavoury remarks about a possible Trump presidency in the United States. While the likes of Brynner and Huston promised to renounce their citizenship, Hollande was
scathing in his attack of Trump.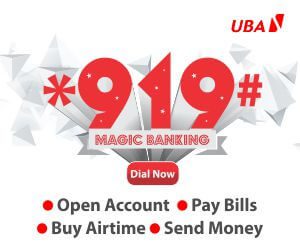 Even within his Republican party, the likes of former Presidential Candidate, Mitts Romney, House Speaker, Ryan and the big wigs in the party gave the Trump campaign a wide berth.
The most debilitating of it all is the methodology of today's media space users. Most of them, without even understanding the issues, dominate the cyber space with all sorts
of uninformed
In essence, so many people were aghast with the campaign methodologies of Trump. They were scared that a possible Trump presidency in the US was going to put the entire
world in jeopardy. In fact President Barrack, in one of his campaigns for Clinton, expressed
his fears that the America and the world could not afford to have a very unstable character like Trump in the White House with 'a nuclear facility just a button away.'
Those were popular sentiments expressed by people, who did everything they could to prevent a possible Trump presidency. In any case, all those sentiments quite didn't change much. Most Americans, especially the working class, who are afraid of job losses, had bought into the Trump rhetoric of preserving their jobs and keeping American money at home to work for them. They are waiting for Trump to make America great again.
The import of this argument is that, in the heat of the election, so many people made comments expressing their fears of what the world might become with Trump as the President of USA. Some of those pronouncement and threats have not been carried
out. Mitts Romney, one of the most virulent critics of Trump may likely emerge in Trump's administration.
President Hollande of France has since congratulated Donald Trump, albeit cautiously. Speaker Ryan has also accepted to work with Trump while the President of Mexico and even the Catholic Pope have all sent qualified congratulatory messages to Trump In Nigeria, Prof Wole Soyinka's comment on the shredding of his Green Card in the event of a Trump presidency has assumed the proportion of hysterics.
Cyberspace is awash with all sorts of abuses. A friend of mine describes it as a misplaced aggression. Some of them are subtly paying back the Noble Laureate for his support for President Buhari and his unrelenting swipe at former President Jonathan and his wife, Patience.
They have made innuendoes of Soyinka as being dishonest, playing to the gallery and seeking global attention The most debilitating of it all is the methodology of today's media space users. Most of them, without even understanding the issues, dominate the cyber space with all sorts of uninformed commentary. They are what a Journalism Professor once
described as 'beer sodden hacks.'
All they have is a phone or computer key. What you read are balderdash, misinformation and uncouth language. For some of them from the South East and South South, it is a good opportunity to show detest for Buhari, albeit by proxy. They have suddenly forgotten about the man who stayed in jail for almost two years during the Nigeria – Biafra fratricidal war because he wanted a stop to the wanton killing and the blockade of basic
food supplies to the South East. They are demented to know this man has spent a large chunk of his life fighting injustice and seeking the enthronement of an egalitarian
society.
Well, like the late Gani Fawehinmi's mother admonished his son, the radical Senior Advocate of the Masses, 'You do not die for a Nigerian because he will say, 'who sent him to die for me,' I think Prof Soyinka should just take the insults heaped on him by the cyber 'millipedes' as normal. He should rather advise them to get their facts right, use temperate language and check their posting for grammatical test. Or, otherwise quit the cyberspace!
By Uwem-Obong Ankak