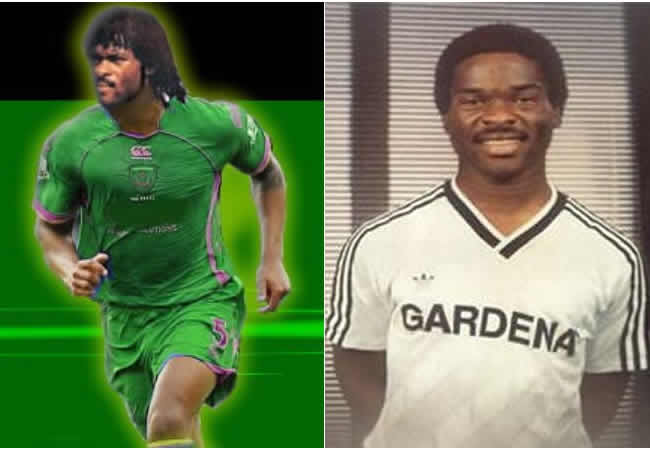 BY ANDREW EKEJIUBA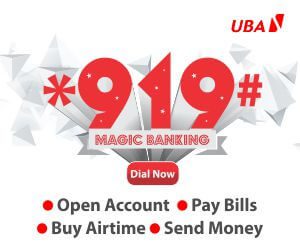 Come August 12, 2022, will be exactly 33 years death combed the soccer scene and froze the legs of Nigeria's midfield dynamo, Samuel Sochukwuma Okwaraji. However, with a tinge of regret the Federal Government alongside soccer-loving Nigerians has yet to immortalise this great patriot, who gave his all for Nigerian football to thrive.
To be specific, August 12, 1989, will forever be etched in the minds of football fans worldwide as one of the darkest moments in the history of Nigerian football. Just like any other match day involving the Super Eagles, fans had thronged the National Stadium, Surulere, Lagos, with the aim of watching their darling senior national team fly over a stubborn Palancas Negras of Angola squad in a make-or-burst Italia '90 FIFA World Cup qualifying cracker. However, little did they know that Okwaraji on that hot steamy afternoon would answer the great call from his Almighty creator!
As a kicker, it was an excruciating and energy-sapping encounter, as Okwaraji held tight the midfield for the Super Eagles and gave the Angolans a dose of his soccer artistry. Frankly he was virtually all over the pitch making crunchy tackles, clearing goal-bound balls from the defence line and making dare-devil attacks upfront to outwit the rampaging opponents.
However, in the 77th minute the unexpected happened as the soccer-loving world bade goodbye to an icon of the round leather game. Okwaraji slumped and died fast as efforts made by the Nigerian medical team to bring him back to life proved abortive!
Taking a closer look at the life and times of this soccer great, Okwaraji was to Nigeria what Pele is to Brazil and Maradona was to Argentina. He was an epitome of flair, commitment and doggedness and till his last breath; he gave his all for his fatherland. In a very short description, Okwaraji came, saw and conquered!
Not minding whether his effigy or memorial bust at the National Stadium Lagos is polished regularly or not, fans all over the world will continue to eulogize this patriotic Nigerian who spoke seven languages fluently and gave up his life for Nigerian football to grow.
As a kicker, Okwaraji never had respect for Nigeria's perennial rivals in football and worked hard to crush them in the battle field.
For example, at Maroc '88 Africa Cup of Nations, 'Waski Pele' as Okwaraji was fondly called by his admirers during his heydays at Eziachi Secondary School, Orlu, Imo State, he shone like a billion stars and in the process was named man of the match twice during competitions.
'Mighty' Indomitable Lions of Cameroon had a feel of his sting with his 'rocket-like propelled' wonder strike against them, which stood till date as one of the fastest goals in the African football fiesta.
Also, at the football event of Seoul'88 Olympics, Okwaraji was too hot to handle as he distinguished himself as a terrific attacking midfielder.
From records, 'Waski Pele' was one of the many discoveries of German soccer tactician, Manfred Hoener, in an era that is still regarded as part of the glory days of Nigerian football. Okwaraji went for the tackles, aerial balls and in fact did more than his fair share of safe guarding the perimeter of the 18-yard box to earn himself a place in Nigeria's first Olympic team in 1988.
This enigma, who shared common hairstyles with former Dutch star, Ruud Gullit, eternally played himself with amazing skills into the consciousness of every Nigerian from the day he began his astonishing debut for the Eagles on January 30, 1988 at the Nnamdi Azikiwe Stadium, Enugu, where he scored a stunner that hit the roof of the net against the then Dessert Warriors of Algeria.
Unlike footballers of today, Okwaraji did not leave the football shores of Nigeria for the greener pastures of Europe to get a call-up to the national team, but he was in Europe to study Law and even earned a Master's degree in the course before his unrelenting passion to serve his fatherland as a footballer got hold of him. He also had a great flair for football and table tennis.
It was at this juncture of indispensability at club side, Okwaraji's heart became so sore and the only healing medicine was to play for the then Green Eagles. Though overlooked by national team selectors on several occasions, it did not kill his undying love to wear the green-and-white jersey of Nigeria.
"Taking a closer look at the life and times of this soccer great, Okwaraji was to Nigeria what Pele is to Brazil and Maradona was to Argentina. He was an epitome of flair, commitment and doggedness and till his last breath; he gave his all for his fatherland. In a very short description, Okwaraji came, saw and conquered!"
At a point, Okwaraji had the chance to play for his country of birth, but his club would not hear of it. His club manager asked the then NFA to pay an estimated cost of $45, 000 for their star player's match bonus and an expected loss in the club's gate taking for the period in which he would be on national duty.
Hearing about this agreement, this patriot Nigerian hit back at his club saying, "I signed to play football for you on certain conditions, but I don't think it includes reselling my services to my country.
"You cannot stop me playing for Nigeria and let me tell you, I am going to represent my country in the World Cup in Italy whether you like it or not."

Unlike some players, who today hold the nation to ransom on over-bloated winning bonuses and flight ticket refunds, Okwaraji paid his way to play for Nigeria without asking for a dime, depicting the character of a great patriot who puts his country first before self.
He would come to camp uninvited and beg the coach to throw the jerseys on the floor for players to fight for. It was this move that heralded the era of throwing the camp open. Okwaraji indeed was never afraid to put his career on the line for his country and even put his life on the line too!
Late national team coach, Paul Hamilton once said, "Whether he was invited or not, he would travel down to battle for a place in the team, even when he won't be paid a dime. He is definitely a man to be remembered for all he has done for Nigerian football. A foundation should be set in his honour to cater for the family he left behind."
Till date, this plea by late Hamilton has fallen into deaf ears as the Federal Government is yet to grant the request.
For the love of Nigeria, Samuel Sochukwuma Okwaraji died fast at the National Stadium, Lagos from a congestive heart failure and was aged 25.
Born in Umudioka, Orlu, Imo State, on May 19, 1964, his father, Mr. David Okwaraji, was a late duty officer at the erstwhile Nigeria Airways and late mother, Mrs. Janet Okwaraji, a retired headmistress.
Okwaraji was the fifth in the line of seven children, five of whom were boys and two were girls.
Former team mate, Etim 'Maradona' Esin, remembers the impact of his death on the national team's hope of qualifying for its first World Cup. Esin recalled with a tinge of regret, "A very great footballer! He was the first player to wear a dreadlock in the national team, which was strange to Nigerian football at that time.
"His death cost us the Italia '90 World Cup ticket because we were all scared to slump. I still recall that at the airport en route Cameroon, Peter Rufai, Richard Owubokiri and some players dropped out."
Okwaraji's love for Nigeria went beyond him on the pitch as he craved for a conducive environment whereby upcoming footballers could express themselves and be recognised. And against the old order of picking players based on sentiments, he wanted a vibrant, agile and a resourceful national team in place at all times.
Esin, who is very perturbed on the failure of government and the Nigeria Football Federation to do the needful for the fallen hero said 33 years, is enough time for the government to have a rethink and immortalize Okwaraji who died while serving the country.
"How can Nigerians who love football so much and the government do this by refusing to immortalize Okwaraji," Esin asked while reacting to the question on the late dare-devil midfield dynamo.
"It is sad and pathetic for the federal government to forget Sam just like that. Few years ago during the anniversary and remembrance of his death, not even the government said anything on immortalizing the soccer maestro who gave up his life for our football to live.
"I think the federal government can still do something for him despite the number of years he departed this world.
"Okwaraji was a graduate, activist, patriot and complete footballer and it will be difficult to have a player in his mould in the country. I have seen the present generation of players in Nigeria and I have come to the conclusion that I'm yet to see a player more dedicated like Okwaraji," Esin concluded with a tinge of regret.
After his painful exit from this planet 33 years ago, the questions begging for answers are: Has he been truly immortalised like late Chief M.K.O Abiola, considering his selfless service to the country and circumstances leading to his death?
Why is it a near impossible task for our football administrators to keep to their simple promise of resting his jersey number 6 and Federal Government immortalising Okwaraji properly by renaming the National Stadium, Lagos, after him as they did by renaming the Abuja National Stadium M.K.O Abiola Stadium for the memory of the presumed winner of the June 12, 1993 presidential election? Or is it because Okwaraji was never a politician?
It is the stand of the writer of this piece that the Federal Government should in conjunction with the Ministry of Sports to rename the National Stadium, Lagos, after the late soccer icon for paying the supreme price in order for our country's football to grow!
The labour of Nigeria's soccer hero, Okwaraji, must not be in vain or dumped in the historical dustbin of forgotten heroes. 33 years after, Okwaraji's name lives and has continued to ring the bell, even to the ears of generations yet unborn, for him to be immortalised.
Adieu, Waski Pele, Adieu!