It is no longer news that the inflation rate, which hit 16.4 per cent last week, will lead to hike in the prices of transportation and food items. As such, having a good knowledge of some bargain tips that could help cut cost in an era of economic recession, is quite important.
Rather than buy items on impulse, experts are of the opinion that Nigerians could save as much as 30 per cent on cost of goods and services, if the tips below are followed to the letter.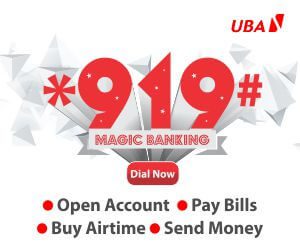 EXPERTS' ADVICE
A management and financial consultant, Mr. Peter Adebayo, advised buyers to do their research well and avoid making first offer to the seller of the products.
When the seller gives the cost of the wares, he explained that it gives buyers a lot of information to work on and to decide a strategy to proceed with.
"It is better not to ask the seller their bottom price because it allows them to set the tone for the start of negotiation. Offer what you think is fair and see what the seller's reaction is. Both of you can then work it out from there," he said.
Aside from not making the first offer, Adebayo also advised buyers to hold the cash in their hands while negotiation is on. According to him, cash talks, plain and simple.
"Always hold cash if you want to get the best deal because most sellers will be pleased to be sure you are a buyer and not a window shopper. Get in the habit of taking cash with you when looking to score on your purchase. Start a conversation with the seller that is not related to the sale. For instance, a compliment about the seller's hairstyle or outfit could work wonders in creating a relationship quickly.
"The seller will see you are a good, down-to-Earth person, and may even decide to sweeten the deal or throw in something extra, having also sighted you with money," he said.
RECALL
Find out the price of what you want to buy before you bargain
Show a right attitude when bargaining
Hold cash in your hands and converse
Don't settle for less in order to avoid any regret.
He added, "Don't be afraid to walk away if the final offer doesn't feel right. Never settle for less so as not to regret anything later. But be sure to give the person your number in case they change their mind or don't find a buyer. They will, at least, have someone interested who has already put an offer on the table, and you may be lucky to be called back to seal the deal in a win-win situation."
Another negotiation expert, Mr. Timothy Olufemi, explained that if a buyer does not show that the item is absolutely perfect for him, he can save about 30 per cent on cost of the item.
He said, "Act hesitant and point out any wear, scratches, or flaws on whatever you are looking at. Point out parts you will need to replace and work that will have to be done to make ready for use if there is any. Don't forget to mention the deals you have found on the item or good around you or even online. Make it known that you have other options and do not have to buy the item."
If that does not work, Olufemi stressed that silence would work. This, according to him, is because, silence can be awkward during a conversation and hard for a seller to handle.
"While the seller is explaining the item he or she is selling, don't be afraid to be quiet, or use subtle skeptical gap fillers such as 'hmmm' from time to time. Often, the seller will continue talking and get the feeling that you might not be as interested anymore. They might throw in extras or lower the price to help gain your attention and sweeten the deal," he added.
Lastly, the experts agreed that a warm smile and handshake at the end of the deal would leave a good note, making both sides feel good about the deal and ensure future transactions or referrals will occur.