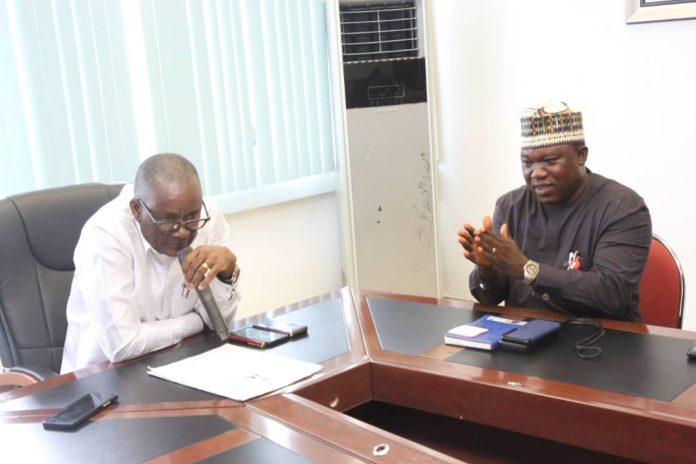 BY TIMOTHY AGBOR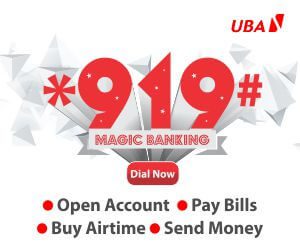 The Minister of Sports Development, John Owan Enoh, has submitted that for any minster in charge of the sports ministry to be successful, he must engage the Sports Writers Association of Nigeria.
According to a statement signed by Okpani Dickson, the Media Aide to SWAN President, Isaiah Benjamin, the minister made this known when SWAN paid a courtesy visit to his office at the Sports Ministry at the Moshood Abiola National Stadium, Abuja on Tuesday.
The minister who said he was having his first courtesy call since he assumed office, stated that, "The sports sector is one of the sectors that has dedicated journalists concerned about its development. The beginning step of anyone who would be minister is this kind of engagement and I thank you for that."
"All I came to hear about this ministry and about what SWAN can do to anyone sitting in this chair, it shows the importance of SWAN. I am going to make every effort that I can that I don't go wrong on that score," he said.
Responding to a request from the SWAN President, Enoh said, "You talked about capacity building, this is about one week, one day that I have been sworn-in. If in the course of doing the work I find opportunity that I can contribute to capacity building, I will not deny that opportunity."
Enoh said he would not deliberately do anything wrong in the course of discharging his duties, adding, "But I am just human like every other being. I am not the Pope who doesn't do wrong. I will be mindful about doing the right thing.
"If it relates with me on what I will do, it means I will have no problem. I will be providing transparent leadership that would be fair to everyone, I won't have a problem," he added.
He cautioned SWAN members against being sensational in their reports.
"I will like to urge you to urge your members to report me positively. Be objective as you can, not causing crisis by being sensational," he urged.
Congratulating him on his appointment, the SWAN President, Benjamin said that the visit was targeted at taking sports to greater heights.
He said, "As partners in progress, we are available to ensure you succeed. It is our job to promote both the athletes and administrator. Sports is a media event, if your achievements are not showcased to the world, not much will be achieved.
"We will tell the story better to the outside world because that is our commitment," he assured.
The SWAN President tasked the minister to give adequate attention to all the federations, saying, "There are other federations making the country proud. As you pilot, we appeal to you to do all it takes to ensure all federations are supported.
"We will tell the world where you are doing well and tell you aspects you are not doing well.
"Always count on us to be readily available to listen to you. Whatever it is, we appeal you do it through the national body. Our commitment is sacrosanct to ensure you succeed.
"The NYG is your first event, we will be on ground to ensure you succeed. One thing our members desire is capacity building, I believe you can support us towards that," Benjamin said.
Some of those who accompanied the SWAN President on the visit included Secretary General, Ikenna Okonkwo, former Secretary General, Andrew Abah, his successor, Jude Opara, Asueliemen Osasuyi, Lucky Isawode. Leadership Newspapers Sports Editor, Salifu Usman amongst others.