The Inter-Ministerial Committee on drug control has commenced preparation towards the commemoration of 2016 International Day Against Drug Abuse and Illicit Drug Trafficking, which holds on June 26.
  At a meeting of the committee at the Ikoyi office of the National Drug Law Enforcement Agency, presided over by the Director General of the agency, Mrs Roli Bode George, she stated that the theme for the commemoration would focus on evidence–based drug abuse prevention with the slogan, 'Listen First.'
  In her welcome remarks, Roli identified synergy among stakeholders as the major achievement of the current Drug Control Master Plan.
   Roli said,"The agency has recorded great success in the implementation of the NDCMP. The most significant is the high level of synergy among stakeholders. Drug trafficking is a thriving business and a serious issue in Nigeria that requires strong, concerted control efforts. To effectively address the challenge of drug abuse in the country, sensitisation, advocacy and prevention programmes remain vital."
  The Director General stated that community–based surveys have revealed that cannabis is the most produced, trafficked and abused drug in the country.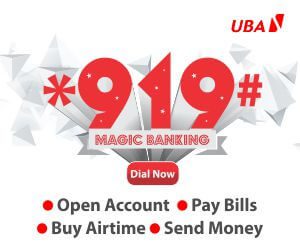 She added that Heroin and cocaine use had also been reported mainly in Lagos and other cosmopolitan state capitals while use of amphetamine type stimulants is predominant in the Northern part of the country.
  An emerging problem with the abuse of Zakami (Datura Metel), an indigenous plant, and solvents were also found among marginalised youths and street children in some Northern States.
Persons Who Inject Drugs however constitute one of the most at risk groups for HIV infections in Nigeria.
Between 2010 and 2014, the agency was said to have covered an average of 1,000 schools annually in drug use prevention enlightenment.
  A director in the Office of the National Security Adviser, Mr. Isaac Idu, said that the office of the NSA will support the fight against drug control.
   On his part, Corps Commander, Oladunni Olaniyan and Corps Medical Rescue Officer with the Federal Road Safety Corp, said that the commission is actively involved in drug control programmes.
   "FRSC is partnering with NDLEA because when people take drugs and drive, they constitute a serious threat to lives and property" Oladunni stated.
   Deputy Director in the Ministry of Health, Mrs. Onunkwo Celine, commended the efforts of the NDLEA in reducing drug trafficking in Nigeria.
  The meeting is expected to amplify the anti-drug campaign, deepen collaboration and boost overall effectiveness of the exercise which holds every June 26.