Stanbic IBTC has responded to the decision of the Financial Reporting Council, ordering the financial institution to withdraw and restate its financial statements for 2013 and 2014 and suspending the registration of four of its directors.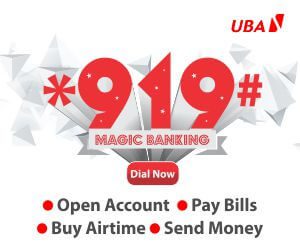 In a statement, Stanbic IBTC described the FRC's allegations that there were irregularities in its financial accounts as "inaccurate and unfortunate", continuing that it doesn't agree with the regulatory body that its accounts were "defective or require rectification."
On Monday, the FRC had determined that there were discrepancies and regulatory breaches in the accounts of Stanbic IBTC and ordered the withdrawal of the accounts and suspensions of the directors.
However, Stanbic IBTC insists that the matters raised by FRC were not wrong in any material way and that many are not issues of financial reporting but rather matters of business decisions and judgement for Stanbic IBTC and its board of directors.
"For example, the decision whether to enter into a sale and lease back, whether in relation to intellectual property or any other asset, is a business decision and entirely a matter for the board of directors of Stanbic IBTC and certainly not a matter for FRCN.
"In the same vein, NOTAP's refusal to register a franchise agreement does not render the agreement null or void, or indeed relieve Stanbic IBTC of its liability. It merely means that any foreign currency payment due to the foreign counterparty under the unregistered agreement cannot be remitted. Stanbic IBTC has not and will not make any remittance which is subject to NOTAP approval without obtaining such approval, the statement reads in part.