A digital television company, StarTimes Nigeria, has partnered DFL Deutsche Fussball Liga to air all matches of the Bundesliga for Nigerian football viewers. StarTimes' Manager, International Marketing, DFL, Bundesliga, Mr. Tobias Ross, explained that the German league has an average attendance of about 42,000 fans per match, a feat he boasted was the highest in any professional football league worldwide, and only second to American National Football League, compared to all professional sports leagues.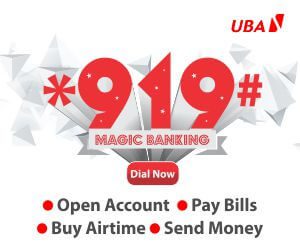 Ross said, "The partnership is a remarkable feat for us. Bundesliga is better than the Premier League in terms of tactical approach, technical approach, discipline, stadium attendance and number of goals scored per week.
It usually attracts more than 18 million spectators in total to the stadiums. "It is very important for us to take the Bundesliga experience out of Germany with activities such as the Legends' Tour.
We want to be close to our international supporters and show them what makes the Bundesliga so special." Also, StarTimes' Manager, Sales and Marketing, DFL, Bundesliga, Mr. Henning Brinkmann, described the development as an unprecedented move to change the Pay TV landscape in Africa and offer surplus entertainment access to subscribers. StarTimes' Marketing Director, Mr. Dare Kafar, disclosed that the partnership was a continuation of the journey that was started more than 12 months ago when StarTimes signed the exclusive broadcast right of the Bundesliga for five years in Nigeria.
"StarTimes is also using this platform to allow subscribers and fans to interact with their Bundesliga legends in Lagos and Accra, Ghana, who will be sharing their experiences in the Bundesliga during live studio shows and serve as co-commentator for Bundesliga matches," he said.