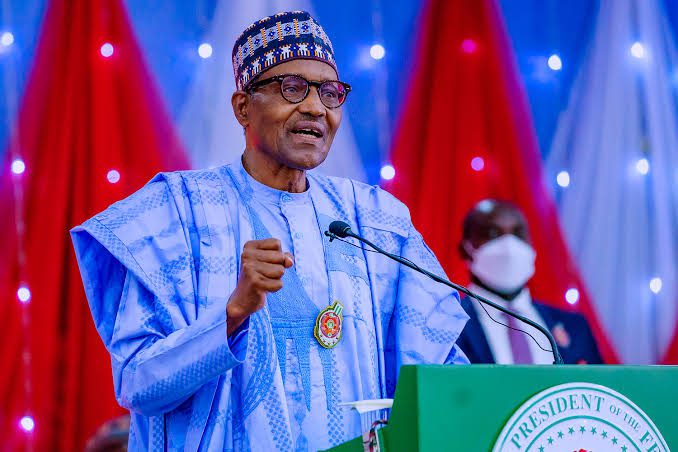 Warn incoming President against potential landmines
Tinubu inheriting more liabilities than assets – Experts
BY TIMOTHY AGBOR, BAMIDELE FAMOOFO, BENEDICT NWACHUKWU, FESTUS OKOROMADU, MAYOWA SAMUEL AND BRIGHT JACOB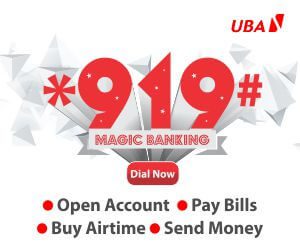 As the President-elect, Bola Tinubu, prepares to take the reins of leadership of the country in 21 days' time, the World Bank and Nigerians across notable walks of life have identified the policies, programmes and style of governance of the outgoing government of President Muhammadu Buhari that the incoming administration should avoid and those it should improve upon.
X-raying the performance of the outgoing government based on President Buhari's electoral promises that bordered on strengthening the country's economy, fighting insecurity and tackling corruption, a cross-section of Nigerians comprising of lawyers, politicians, economists, leaders of Civil Society Organisations, public affairs analysts who spoke to The Point in their separate interviews, noted that Buhari had very few achievements with monumental failures.
They argued that the President failed to perform as expected in the areas of economy, security and anti-corruption agenda.
They went further to list other menaces threatening the corporate existence of the country, which they claimed had put the nation in the category of a failed state.
HOW NIGERIA CAN EXPERIENCE ECONOMIC PROSPERITY – WORLD BANK
For David Malpass, President of the World Bank Group, there are a number of factors, which Nigeria must tackle to experience economic prosperity and development under the incoming administration.
Malpass, in a statement, disclosed that Nigeria must diversify its economy from the oil sector for it to experience the desired economic growth and shared prosperity in a sustainable way.
"Nigeria has a big chunk of its GDP coming from the oil sector and it means that a lot of people in Nigeria are facing poverty due to the global difficulties in the sector as well as Nigeria's peculiar challenges, and that needs to be a direct focus," he said.
According to the World Bank Chief, Nigeria will face subdued economic growth in the current fiscal year with GDP growth expected to drop from 3.3 per cent in 2022 to 2.8 per cent.
He added that insecurity and dual exchange rate were some other factors which the new administration must tackle if Nigeria must attract foreign direct investments and foreign capital inflow.
"And they (Nigeria) also face insecurity across the northern regions that are very challenging. And so, the World Bank is working hard within Nigeria but also working to try to have an economic system that can be more productive. Nigeria has trade protection that blocks market development; they have a dual exchange rate that is very expensive for the people of Nigeria; they have high inflation and not enough diversification of the economy to really make sufficient progress," the World Bank noted.
" Nigeria must diversify its economy from the oil sector for it to experience the desired economic growth and shared prosperity in a sustainable way"
Just like a few other countries in the world, Malpass said there was a huge debt overhang, which was hindering meaningful progress in Nigeria and which must be given priority.
As such, he said the incoming administration must invent creative ways to handle debts.
NIGERIA'S DEBT WORRISOME – REWANE
Chief Executive Officer, Financial Derivatives Company Limited, Bismarck Rewane, was more worried about the nation's debt as he said the high debt servicing to revenue ratio could limit available finance for the government's recurrent and capital expenditures, potentially leading to additional government borrowing and a vicious debt cycle.
"This raises the prospect of a debt default, a downgrade in sovereign credit ratings, and a loss of access to international capital markets, all of which would stifle economic growth and development," he said.
In his analysis of the country's debt profile, Rewane noted that Nigeria's total public debt in the fourth quarter of 2022 stood at N46.25 trillion ($103.11bn), citing figures from the Debt Management Office.

This represents an increase of 16.91 per cent, year-on-year, from N39.56trn ($88.2bn) in 2021 and an increase of 4.97 per cent from N44.06trn ($101.91bn) in the third quarter of 2022.
He noted with concern that Nigeria's total debt stock had been on a consistent rise over the last four years, with the recent increase attributed to new borrowings by the Federal Government and sub-national governments to primarily fund budget deficits and finance new projects.
From the breakdown, Nigeria owes the World Bank a sum of $13.93 billion in addition to the debt of $2.26 million to the International Monetary Fund and $3 million to African Development Bank.
MANY LOWS OF BUHARI'S REGIME
A seasoned lawyer and economic expert, Tunji Ogunyemi, while listing the failures of Buhari's administration, said, "This outgoing government has failed on at least 10 grounds. In fact, if you ask me to score this government on a trajectory of one to 10, I will score it three out of 10. Number one failure is that no government has managed the Nigerian economy more calamitously than this government. May this government never happen to Nigeria again. With respect to economic matters, it is absolutely nothing to write home about. Even the statistical authority of the government, the National Bureau of Statistics, the Debt Management Office and the Finance Ministry affirmed that inflationary rate of this country is now more than 22 per cent; unemployment is 33.4 percent; that is one third of the total employable hands not finding jobs in this country; nothing can be as destructive as that.
"On the issue that has to do with budget balance, balancing in the budget with revenue, this government has failed so woefully that Nigeria has become almost technically bankrupt. Ninety per cent of Nigeria's revenue with our recurrent revenue is committed to servicing debt. Budget deficit financing, that is, about 50 per cent of the income of the total expenditure of this country, is deficit financed, that is, the government is spending what it does not plan to earn to the tune of about 50 per cent of the total expenditure. For example, the 2023 budget is N21 trillion. This government has decided and planned in that budget to borrow an amount equal to N10 trillion. Who does that?
"No government has been so nepotistic that it doesn't handle Nigeria in accordance with Section 14, sub-section 2 of the Constitution of the Federal Republic of Nigeria, which states that no ethnic group is over-represented in the sense that the others are grossly under-represented. This government is guilty of that and it means it has flouted the constitution in Section 14 sub section 2.
"Also, this government has generated too little revenue and that is why our budget is always deficit financing – planning to spend what we do not plan to earn. That means if you cannot fund your budget, you go borrowing. The seventh woeful failure of this administration is that it has spent money without authority. Were it to be in a sane clime, the government should have been impeached. Why do I say this? Only a few days ago, the National Assembly approved an amount equal to about N22 trillion of unbudgeted amount that the Federal Government spent by always causing the CBN to grant it what it calls Ways and Means.
"Already, your budget is deficit, you now ask the CBN to print money to the tune of N22 trillion. That's an offence against the federation because it has been done without the approval of the National Economic Council, the National Assembly and the National Economic Consultative Forum. So, this government is culpable on criminal grounds. If it were to be a sane environment, the President after leaving office should be censured and punished for it.
"Number nine failure has to do with using government infrastructure as a political compensation for friends and loafers. What do I mean? This Federal Government has created additional 15 universities without any justification and without looking for the manpower deficit that the country is facing. Now, the universities have been reduced to rural amenities such that every Senator now has a university in his backyard. They have started dashing themselves universities. For instance, Katsina State does not have up to 5,000 students that made five credits at O'Level in the last 15 years, yet, it now has a polytechnic and university. No nepotistic design can be worse than that."
"Finally, one would have thought that if a government says it will restructure and it is in the manifesto of that party that brought in that government and it is also in the constitution of that party, to restructure Nigeria for better efficiency and development; what is that government doing for eight years by only giving us some cosmetic changes. I think the government has failed on these 10 grounds," Ogunyemi maintained.
In his opinion, another lawyer, Abiodun Williams, averred, "Some of the negative sides of Buhari's presidency are the issue of corruption. The corruption under Buhari's regime is monumental and the President has done nothing to stop this. Without corruption being curbed, Nigeria is not going to move forward as a nation. Another failure of his administration is the inability to tackle growing kidnappings. You will see that the majority of these kidnap cases across all the states of the federation are traceable to a particular ethnic group.
"Also, he failed in the area of economy. The damage done by the Governor of the Central Bank is horrible. Most small-scale businesses have been crippled because of the thoughtless policy and the President did nothing about it. He also failed to make education better in the country. Lecturers embarked on a one-year strike within a period of two years."
The Executive Chairman, Centre for Human Rights and Social Justice, Adeniyi Suleiman, said, "Buhari should stop borrowing because we have not seen the positive results of the ones he had borrowed.
That's how Abacha looted our treasury when he was the military head of state. There were no traces. Senator Okorocha had already told Nigerians that the administration of Buhari printed money in 2020 and 2021 but the presidency denied this because they don't want Nigerians to know whether they are printing money here or not.
"Buhari can't deny that he is conspiring with Goodwin Emefiele, the CBN Governor to borrow money in Nigeria's name and then take them to their personal or their relative accounts. They are doing this freely because there is no one to challenge them and if anyone dares to challenge them, they will threaten the person. That's why you won't see a journalist who exposes politicians' corrupt practices that would live long. They have already created this fear in our hearts."
"There is no job for graduates and we wonder what they use these borrowings for. If you do your findings very well, you will discover that they (politicians) own most of these commercial banks, they only use other people's names as shareholders. We haven't seen any good thing arising from these borrowings and this is one of the acts Tinubu should shun," Suleiman, who doubles as the Convener, Save Lagos Group, a CSO, said.
HIGHS OF BUHARI'S REGIME
According to respondents, there are a few achievements recorded by the outgoing government.
Ogunyemi, a lecturer at the Faculty of Law, Obafemi Awolowo University, Ile-Ife, said, "I consider only three things as President Buhari's greatest achievements. First, with respect to the amendment of the Nigerian Constitution under his administration, three things are very pivotal. First is the issue that has to do with the state now having the joint authority with the Federal Government to generate, transmit and distribute electricity. I think that has helped a lot in the idea of fiscal federalism in Nigeria. Second is in the area of autonomy being granted to the judiciary. The judiciary at the state level will no longer depend on the state for their financing or for their budgeting.
"The third is in the area of the amendment, which allowed a situation in which the Legislature itself, going by Section 80, 81 and 100 of the Constitution, is allowed to be independent of the Executive arm of government at the state level. These three achievements in respect of constitutional amendment are of monumental importance. No government has succeeded in granting such a huge amount of power to the federating units of Nigeria and it will help us to develop better.
"Another achievement is that of the implementation of the Treasury Single Account of the Finance Act of 2020 which permitted all the revenue generating authorities in Nigeria, to as a matter of law and compulsion, remit directly to the federation account all that they generate. No one can take that away from this government, it has consistently devoted not less than 25 per cent of its revenue generation to capital expenditure."
"This has been able to produce four projects that are landmark, including the Second Bridge across the Niger; second, standard rail from Lagos to Ibadan and of course from Kaduna to Abuja. We also have the completion of all the terminals of the Nigerian Airports in Lagos, Abuja, Enugu (Akanu Ibiam Airport) and Kano (Teslim Balogun Airport). No one can take this away from this government, it has succeeded in doing it and doing it well," he emphasised.
For Barrister Williams, "One of the worthy legacies of the outgoing government of President Muhammadu Buhari is the issue of reduction in the insurgency in the North East. You would see that before President Buhari came on board in 2015, about two third of the North East and part of Adamawa State and Yobe State were under the total control of the Boko Haram terrorists. In Particular, about 20 local governments were under their total control without any security presence. But, if you look at it today, the issue of insurgency in the North East generally has been reduced. Boko Haram has been decimated and there are just a few attacks here and there.
"The other thing I will give to him is his lack of interference in the political processes in Nigeria. Unlike what used to happen before, you will see the ruling party losing their strongholds; for instance, they lost Osun State where the cousin of the President-elect, Gboyega Oyetola was governor. Also in Kano and Katsina, the home state of the President. So, one thing I like about him is that he rarely interferes in the political process. Before, the presidency used to rig but now, the issue of rigging is gradually reducing."
" The corruption under Buhari's regime is monumental and the President has done nothing to stop this. Without corruption being curbed, Nigeria is not going to move forward as a nation"
NIGERIANS SET AGENDA FOR TINUBU
Setting an agenda for the incoming administration of Tinubu, Ogunyemi said, "This new government that is coming will only be able to clean the Augean stables. The level of degradation of the economy is so woeful that I wonder whether this government will have any time to improve upon what we have. It will only succeed in stopping further decline of the economy. For example, if we must do something on unemployment, food driven inflation, insecurity, the new government should put a moratorium on borrowing.
"Imagine a government that is leaving in less than four weeks securing a loan to the tune of $800 million, not to be invested in any job creating venture but to distribute to 10 million people who are said to be poor. Who determines who is poor? It will have to improve its revenue by spreading farther its tax net. Too many rich people in Nigeria are not paying anything, in fact, instead of paying, they are paying import waivers. Globacom, MTN, all manner of telecommunication companies are being given waivers, including importers."
"We have to do something about putting the best persons in the four revenue generating agencies, what I call the cash cows of the government. They are NNPCL, National Communications Commission, Federal Inland Revenue Service, and the Customs Service. Don't put people in these four areas just because they are your people or they are in your religion, put the best of the best because without these four institutions, Nigeria's income will never increase; we are not likely to close the gaps between revenue and expenditure. In other words, our deficit will continue to grow and therefore depressing investments in capital development. The government should also secure us and to do that, I expect the government to employ half a million of graduates into the Army."
"Also, the incoming government should reverse all the spurious appointments that the present government is doing now. You are leaving in a few days' time and you are still making appointments that are statute bound and that will last for five years. You are posing a state of fait accompli on the next government. That's immoral and the incoming government should reverse them," he declared.
Martin Okorie, a public affairs commentator, challenged the president-elect to focus on tackling the numerous problems currently facing the country as top priority.
The issue of security, he said, was critical. "No government can function properly under a crisis situation. There is no doubt that the insecurity challenges such as terrorism, banditry, kidnapping, and communal clashes have taken a new turn in the country.
"For Tinubu to succeed, he must prioritise national security by strengthening the security agencies, investing in intelligence gathering, and collaborating with neighbouring countries to combat transnational crime."
Musa Ibrahim, an economist and political analyst, thinks the president-elect has a humongous task ahead of him.
"The fact is that almost every aspect of this country is in one form of crisis or the other. In the area of finance, our debt portfolio is embarrassing. With N77 trillion outstanding debt, very low income and the petrol subsidy now left for him to handle, Tinubu has his hands full.
"However, the most urgent issue for him is how to restore the unity of the country. He must prioritise restoring the unity of Nigeria. The unity of the country has never been this fragile and battered since the 1960s," he said.
A seasoned economist and social commentator, Sani Nasara, noted that the Buhari administration signed into law so many Bills that if the incoming government had the political will to implement, would turn the country around for good.
He said, "What a country needs to progress and develop are workable laws. President Buhari has accented to quality laws. The only thing needed for now is a President who has the political will to begin the implementation of these laws and if the Tinubu administration can implement half of the laws, he will give Nigerians the hope they are yearning for. It takes the implementation of laws to have strong institutions in operation. Even the international communities know that Nigeria's major problem is lack of workable institutions.
"I hope President-elect, Bola Tinubu, will strengthen the institutions by implementing the laws. I don't envy him because he is inheriting more liabilities than assets. Is it the debts the country is owing or what? The insecurity is at its highest level, the economy is dead; unemployment, inflation, hunger everywhere. There are no achievements by this administration that will be a plus besides the enactments of the laws like I said earlier. Even the conduct of elections negated the electoral law. That is the reason I said it would take political will to implement those laws."
A Port Harcourt-based chartered accountant, Ifeoma Ogbonna, said that a lot had "gone wrong" with Buhari's government and that there was "uneasy calm" in the polity simply because an APC government was handing over to another APC government.
According to Ogbonna, the present calm Nigerians are witnessing would not have been possible if Tinubu's party was different from Buhari's party.
Ogbonna also said the amount of liabilities Tinubu would inherit from Buhari's government would exceed the assets.
She said most of the sectors were plagued with challenges and that Tinubu and his men would have their hands full when they come on board.