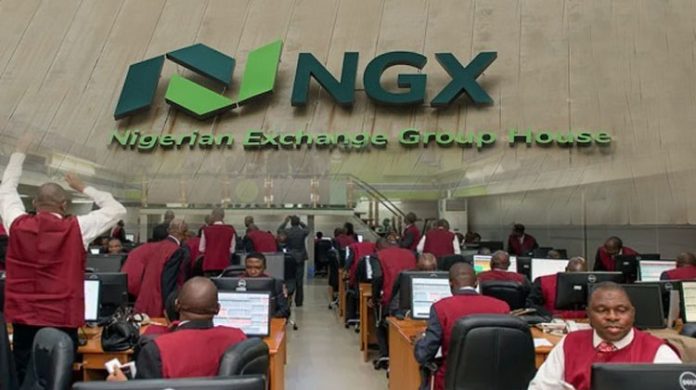 BY BAMIDELE FAMOOFO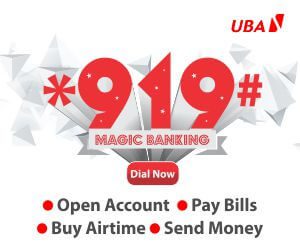 Bearish sentiments persisted in the local bourse on Tuesday as the NGX ASI dipped marginally by 2bps to close at 43,808.25 points.
Market performance was driven by the late sell-off on WAPCO (-9.7%) stocks. Consequently, the Month-to-Date loss and Year-to-Date gain remained at -0.1 percent and +2.6 percent, respectively.
The total volume traded declined by 44.7 percent to 103.42 million units, valued at N1.19 billion, and exchanged in 2,952 deals. FBNH was the most traded stock by volume at 11.39 million units, while BUAFOODS was the most traded stock by value at N221.59 million.
On sectors under our coverage, the Consumer Goods (+0.4%), Oil & Gas (+0.3%), and Banking (+0.2%) indices increased, while the Insurance (-1.1%) and Industrial Goods (-0.7%) indices closed lower.
As measured by market breadth, market sentiment was positive (1.1x) as 14 stocks gained relative to 13 losers. CWG (+10.0%) and LEARNAFRCA (+10.0%) topped the gainers' list, while WAPCO (-9.7%) and ROYALEX (-9.4%) recorded the highest losses of the day.
At the currency market, the naira depreciated by 0.2 percent to N446.67/USD at the I&E window on Tuesday.
The overnight lending rate expanded by 67bps to 16.5 percent at thee money market, in the absence of any significant inflows into the system.
The NTB secondary market traded quietly, as the average yield was unchanged at 10.6 percent. Similarly, the average yield was flat at 10.2 percent in the OMO segment.
Trading activities in the Treasury bonds secondary market were mixed, but with a bearish bias, as the average yield expanded slightly by 1bp to 14.4 percent. Across the benchmark curve, the average yield increased at the short (+3bps) and mid (+6bps) segments following profit-taking activities on the FEB-2028 (+8bps) and APR-2029 (+8bps) bonds, respectively. Conversely, the average yield contacted at the long (-2bps) end as investors demanded the MAR-2050 (-9bps) bond.