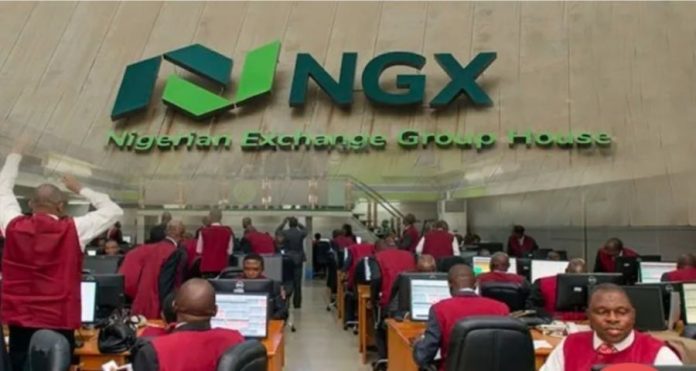 BY BAMIDELE FAMOOFO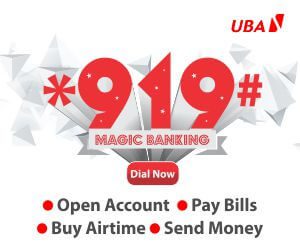 In six months, investors in the equities market in Nigeria picked about N5.1trillion from capital appreciation on their stocks as the All Share index continues its upward trend.
For the sixth straight week, the index remained above the 60,000 mark on increased buying sentiment with 2.98 percent weekly gains to reach 60,968.27 points on an above average traded volume of transactions as many stocks hit new 52-week highs on continued inflows of funds.
Monthly gain in June stood at 9.23 percent as the second quarter window dressing by portfolio managers comes to a close for the new reporting and earning season.
Resultantly, the market capitalisation advanced by 2.98 percent week on week to N33.20 trillion as equity investors took profit worth N961.10 billion and the year-to-date return of the index improved further to 18.96 percent.
Across the market sectors, the banking and oil & gas sectors emerged as the top gainers, experiencing substantial weekly gains of 7.78 percent and 4.56 percent respectively.
Additionally, the insurance sector closed the week with a 1.90 percent increase, followed by the consumer goods and industrial goods indices, which closed at 1.12 percent and 0.63 percent respectively, compared to the previous week's close.
Elsewhere, market activities exhibited a lackluster momentum on below-average traded volumes and deals brokerage.
The weekly deals declined by 29.35 percent w/w to 28,095, indicating a relatively subdued trading environment.
Moreover, the average traded volume experienced a significant decline of 31.29 percent w/w, amounting to 2.32 billion units.
Looking at the performance of specific stocks, TRANSCOHOT (+33%), ETERNA (+32%), and STERLINGNG (+31%) were the leading gainers for the week. Conversely, SOVRENINS (-11%), REDSTAREX (-10%), and CORNERST (-10%) were among the stocks that experienced declines, leading the laggards' chart.
In this first week in July, stock market analysts at Cowry Research anticipate the market to maintain its bullish trend on continued bullish sentiment into a new quarter while window dressing activities by fund managers continue.
This is expected to be driven by the approach to the Q2 reporting and earning season as investors position for stocks with attractive fundamentals.
Elsewhere in the bond market, the Federal Government bond yielded moderate as bullish sentiments dominated the space.
A review of the performance of the market in the week showed that the values of FGN Bonds increased as traders' bids were filled at lower yields for most of the maturities tracked.
Particularly, the 10-year, 16.29 percent FGN MAR 2027, 20-year, 16.25 percent FGN APR 2037, and 30-year, 12.98 percent FGN MAR 2050 paper bonds gained N1.52, N6.81, and N1.64, respectively, while their corresponding yields fell to 10.91 percent (from 11.39%), 14.25 percent (from 15.35%), and 14.69 percent (from 14.97%), respectively. However, the 15-year, 12.50 percent FGN MAR 2035, held steady w/w at 14.40 percent.
Elsewhere, FGN Eurobonds traded on the international market appreciated across all maturities, driven by increased global risk appetite. Notably, the 20-year, 7.69 percent FEB 23 2038, and the 30-year, 7.62 percent NOV 28 2047 recorded gains of USD 0.29 and USD 0.47, respectively, while their corresponding yields contracted to 11.28% (from 11.33%) and 11.11 percent (from 11.19%), respectively.
It is expected that local OTC bond prices will depreciate in this new week (and yields to rise) amid an expected strain in the financial system.