Former international, Waidi Akanni, has raised the alarm over impending danger looming over Nigeria's football, following the unresolved crisis in the Nigerian Football Federation, that has already dented the country's image globally. Akanni said he was surprised that Nigerians have yet to find lasting solution to the football crisis, even at the last NFF Annual General Assembly in Lagos, because the system is corruptibly polluted with individuals who are just after money.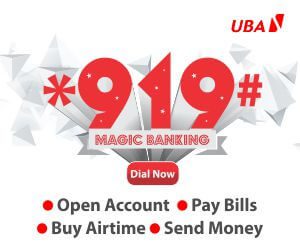 "For our football to move forward, the ball is in our court. We are the people who will say enough is enough! We need to look for qualified personalities and dedicated individuals, who would come in and put everything in proper shape. We should stop the 'I don't care' attitude and get the right people to run the affairs of Nigerian football," Akanni told The Point.
According to him, poverty is playing a major role in the lives of people Nigerians rely upon to spearhead and re-constitute the board of the football federation. He said, "That you have successfully ran an FA Board in your state does not qualify you to head the NFF. Nigerians have been deceived in the past; somebody will just come and throw some naira notes around to buy their conscience. It is a big shame.
"We need people who are determined and ready to work for the growth of Nigerian football. We can no longer look and pretend as if we don't know what is right. We need to forge ahead and kick the bad eggs out of our system.
" The former chairman of Lagos State Football Association said that Nigerians should take the bull by the horn and call these people running Nigerian football to order. He added, "We have received enough disgrace from these people.
How can corporate bodies invest in a crisis-ridden organisation? "Tell me, will government be happy to release money to them with the way they are doing things. No accountability. No programme to market. No sponsors to be proud of. Nigerian football needs help!" Recently, Minister of Youth and Sports, Solomon Dalung, set up a committee to look into and find solution to the crisis in Nigerian football.
The committee is made up of top former members of NFF executive board, like Alhaji Ibrahim Galadima, Adegboye Onigbinde, Tijanni Yusuf, Musa Amedu, Bolaji Ojo-Oba and veteran journalist, Paul Bassey. The committee invited 35 persons and they all made presentations.
"A comprehensive report that can end all the feud in our football is ready. It has been ready for months now, but surprisingly the minister has not called for it. We have even sent emissaries to him that in the interest of the nation, we have done the job on our own, but he (Dalung) has not still called for it. I don't know if he is still interested in getting our report," a member of the committee told 46 The Point.