N5m urgently needed for surgery
Gaunt, pale and dotting an unusually protruded belly, the prognosis of Baby Elyon Odeniyi is bad. This 20-month-old boy has been diagnosed with discompensated liver cirrhosis. According to medics, he was born with that congenital condition, under unclear circumstances.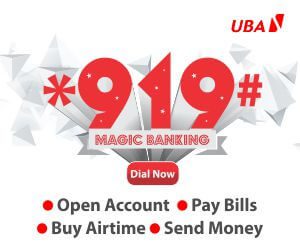 Doctors handling his case at the Lagos University Teaching Hospital, Ikeja, Lagos, say they are shocked about Baby Elyon's health challenge, noting that liver cirrhosis is common with adults and alcoholics. The experts agree that the baby would need at least N5 million to undergo surgery in either India or South Africa as he risks losing his life if urgent attention is not given soon.
According to the medics, his condition is a chronic disease of the liver caused by damage from toxins (including alcohol), metabolic problems, hepatitis or nutritional deprivation. It is characterised by an increase of fibrous tissue and the destruction of liver cells. The unusual thing about it in Elyon's case is that this condition mostly afflicts older people and not babies like him.
HOW IT ALL STARTED
According to the baby's mother, Mrs Yemi Odeniyi, the baby was about three weeks old when she noticed that his eyes and urine were yellow. He was then taken to the Surulere General Hospital.
"After series of tests, we were referred to LASUTH, Ikeja, where we stayed for a month. During this time, they were saying it could be one internal obstruction or the other. After then, we were referred here (Lagos University Teaching Hospital – LUTH) but the hospital was on strike, so we had to go back to Surulere General Hospital where they were managing us. But it became so serious that we had to go back to LUTH, which had called off the strike then."
TREATMENT
Coming back to LUTH, the baby was treated in the gastro- department and, after undergoing series of tests like liver biopsy, Elyon was finally diagnosed with discompensated liver cirrhosis. Odeniyi said, "We were going for treatment every two weeks but what made him to be on admission presently is the hernia of the scrotum, which needed to be operated on. While preparing for the surgery, he developed oedema (an excessive accumulation of serum in tissue spaces or a body cavity) as his body swelled up. "
With this, the
For the concluding part of this story and others, grab your copy of The Point from your nearest vendor