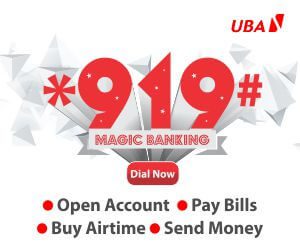 BY KENNETH EZE
Equities of FBN Holdings put up a dominant performance at the weekly trading charts for the week ended October 22, 2021.
The Nigerian Exchange Limited in its weekly report shared with The Point electronically, revealed that FBN Holdings led a firm from the ICT segment and another firm from the Financial Services on the top three trades for the week.
According to the report, "Trading in the top three equities namely FBN Holdings Plc, E-Tranzact International Plc and Access Bank Plc (measured by volume) accounted for 626.888 million shares worth N6.303 billion in 3,677 deals, contributing 40.07 per cent and 34.29 per cent to the total equity turnover volume and value respectively."
The Point reports that the moves noticed on the FBN Holdings' equities of late are traceable to a realignment of equity-stakes which has seen Peter Olufemi Otedola take up to 5.07 per cent equity-stake, to emerge as the highest individual shareholder in the bank.
A statement issued Saturday by the bank under the signature of its Company Secretary, Seye Kosoko, titled, 'Notification of Acquisition of Substantial Shareholdings in FBN Holdings Plc,' stated, inter alia, "This morning, October 23, 2021, FBN Holdings Plc received a notification from APT Securities and Funds Limited, that their client, Mr Otedola Olufemi Peter, and his nominee, Calvados Global Services Limited have acquired a total of 1,818,551,625 units of shares from the company's issued share capital of 35,895,292,791."
The statement added that "Based on the foregoing, the equity stake of Mr Otedola Olufemi Peter and his nominees in the company is now 5.07 per cent."
On other market activities, the NGX on Friday reported that trading activities on the floor of the Exchange recorded a total turnover of 1.565 billion shares worth N18.384 billion in 21,621 during the week under review, in contrast to a total of 2.838 billion shares valued at N31.653 billion that exchanged hands the previous week in 23,355 deals.
The Financial Services Industry (measured by volume) led the activity chart with 1.179 billion shares valued at N12.746 billion traded in 13,272 deals; thus contributing 75.38 per cent and 69.33 per cent to the total equity turnover volume and value respectively.
The ICT Industry followed with 131.585 million shares worth N2.151 billion in 636 deals.
The third place was taken by the Conglomerates Industry, which recorded a turnover of 110.828 million shares worth N 262.227 million in 928 deals.
ETP
A total of 549 units valued at N10,680 were traded during the week under review, in 7 deals compared with a total of 135,084 units valued at N2.041 million transacted the week earlier, in 17 deals.
BONDS
A total of 12,256 units valued at N12.227 million were traded in the week under review, in 19 deals compared with a total of 19,603 units valued at N21.192 million transacted the previous week in 19 deals.