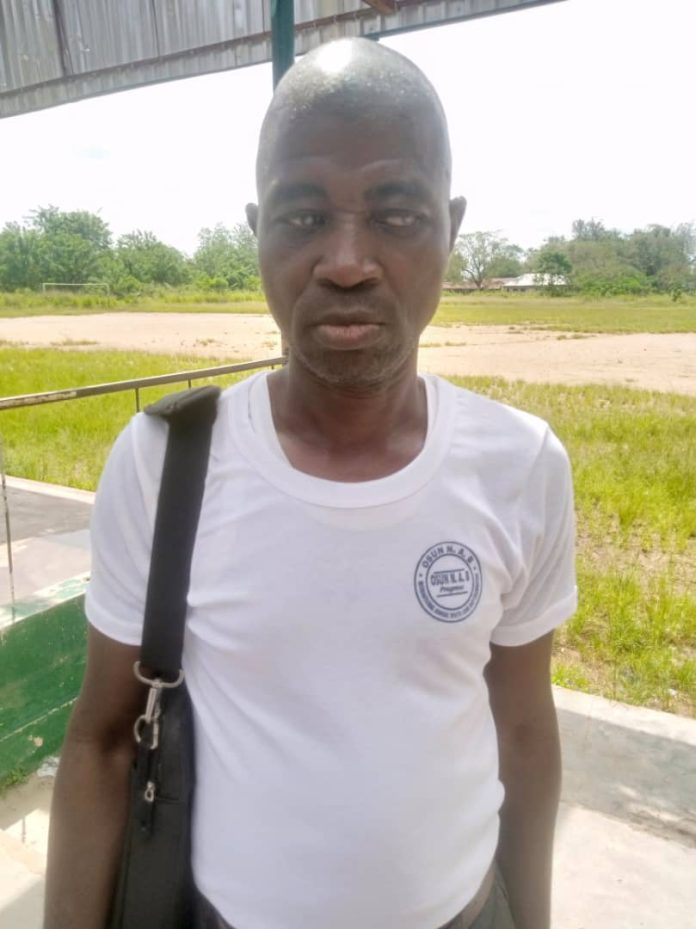 BY TIMOTHY AGBOR, OSOGBO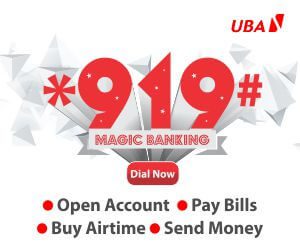 People do say that the human spirit is one of ability, perseverance and courage that no disability can steal away.
This saying is abundantly evident in the lifestyle and attitudes of a virtually impaired public school teacher, Akinsola Adekunle, who has endeared himself to his students because of his pedagogical competence.
Adekunle is the only blind teacher at Baptist Grammar School, Iwo, Osun State and according to him, there has not been a difference in the way and manner he discharges his duties when compared to other teachers who are sighted.
Just like Martina Navratilova said, disability is a matter of perception. If you can do just one thing well, you are needed by someone. So, for most students of Baptist Grammar School, Adekunle has been of tremendous service to their academic pursuits since he joined the teaching service in 2019.
In an exclusive interview with The Point, Adekunle, a Government teacher, explained that students find it difficult to allow him leave the class for another teacher after the end of his lesson period, adding that students rarely fail his subject owing to the way he carries every one of them along in his teaching.
He said it was easy relating with his students and that he doesn't tolerate indiscipline in his class notwithstanding that he couldn't see.
The married man with children said he coordinates his class with his class control and management mechanism and that students had already known his dispositions to orderliness.
"I am a teacher and I teach Government at Baptist Grammar School, Iwo, Osun State. I relate with my students very easily. Some people believe that once you are blind, you can't offer anything again to the public. They have forgotten that what you offer doesn't come from the eyes but it comes from the brain. We have something we call braille. Brail is the way that the blind people can communicate. I will write whatever I want to teach them in the braille and if I want to give them notes, I will type it and give them.
"Since 2019 that I have been in public service, I can tell you categorically that nobody in my school failed my subject. Even whenever I try to give a class to another teacher, my students will say they prefer me and that I should still continue to teach them. So, I am the HOD (Head of Department) of my class."
On how he instills discipline and control recalcitrant students since he teaches sighted students, Adekunle, the Chairman of Nigeria Association of Blind Persons, Osun State Chapter, said, "during my teachers' training, they taught us class control and class management. When you have class control, the students will be orderly. But, if you don't have class control mechanisms, whether you are blind or not, you may not be able to control your class and they will keep making noise. If you are orderly and disciplined, and you have class control, they won't take you for granted and your class won't be rowdy."
Adekunle said he feels embarrassed whenever he sees virtually impaired and other physically challenged persons begging on the streets and urged the government to assist special persons with employment and skill acquisitions.
"I feel so embarrassed whenever I see blind persons and other physically challenged people begging. It's not as if they are not exposed or educated but because they lack orientation. I will still call on the government to help us because I believe those who opted for begging would appreciate a better offer. If we can struggle and see ourselves through school, the best thing the government can do for us is to offer us employment and support.
"It's not good that our parents will see us through school and we can't assist them. That's why some of us take to begging because they don't want to die of hunger. Each time I see blind people and other physically challenged persons begging for alms, I feel so embarrassed and filled with pity."
On the relationship challenges facing blind people, Adekunle said parents and other relations of the sighted people prevail on their children to jilt their blind lovers.
"In terms of marital issues, we are facing some difficulties. For instance, we the blind men have been having the challenge of marrying those who can see. And our difficulty doesn't come from the lady we want to marry but their parents. Many parents don't want their children to marry people with disabilities and I don't know what is really wrong.
"Many people think that our disability was caused by our sins or other mysterious things. This condition can come to anybody at any time. If they post some people who are sighted in special schools, they will say they won't marry us because they fear that they may give birth to blind children. This is a wrong impression and it can't happen. This condition is not contagious and neither is it hereditary. The fact that you married a blind person doesn't mean you will give birth to a blind child.
"Notwithstanding, some of us are still lucky to marry sighted people. My wife is sighted and we have many of us who marry sighted people."
He advised other physically challenged persons to be hopeful for a better future and not to give up. The teacher also called on the government to provide jobs for persons living with disabilities.

"I want my people (PWDs) to know that there is hope and that there is ability in disability. They should not lose hope. They should know that they can impact their society. I want the government to do more for us. We need a school for the blind. We want an automatic job. We worked for the certificates we got from universities and it wasn't just given to us because of our disability.
"People are giving us assistance little by little but we want more. We want people to know that the blind are very useful in society. The blind people need support. We have scholars among us like doctors, journalists, lecturers, teachers among others. If we get needed support, we will do better," he maintained.