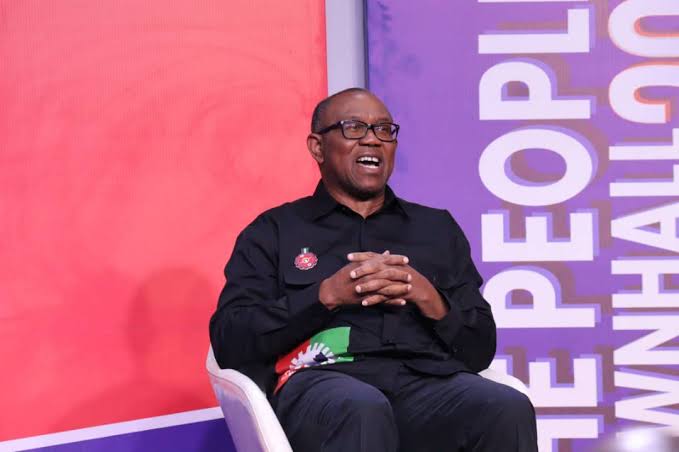 The Labour Party presidential candidate, Peter Obi, has vowed to remove the organized crime called petroleum subsidy from day one of his government if elected in the February 25, 2023 election.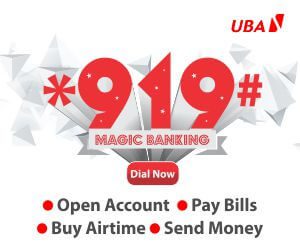 Obi and his running mate, Datti Baba-Ahmed, were on 'The People's Townhall' on Channels Television to discuss their plans for the country, if elected.
The programme, which ran for two hours on Sunday evening, saw the duo reel out their agenda for Nigeria ahead of next month's presidential election.
On fuel subsidy which the Buhari administration says would end on June 30th, this year, Obi dubbed it an "organised crime".
"They have removed it. That's what they've done. But I can assure you, it will go immediately. Subsidy – I've said it before – is organised crime and I will not allow it to stay a day longer," he said bluntly.
"What they're telling you is not what it is. Half of what is being mentioned is not subsidy. First is that we consume the quantity that is not supposed to be consumed here. We are the same population as Pakistan. They consume below 50 per cent of what we consume.
"So, the first half, I will remove it and give those people who are drinking it water – because that's what they're supposed to drink – so we can save the money."
Obi described ports administration in Nigeria as 'confusion', adding, we shall dismantle that confusion.
Obi said only the Nigeria Ports Authority in the whole world has an office in the United Kingdom outside its country of origin and operation. "They even have a Guest House there", he said.
He vowed to arrest the inefficiency that has trailed ports management in Nigeria.
On the issue of violence, crime and agitations, Obi said he will negotiate with agitators and adopt the carrot-and-stick approach to reverse the trend, but quickly added where people insist of continuing on the path of criminality, he will use stick to rein them in.
"We are in a democratic dispensation; you govern by discussing, you govern by consensus. So, I will sit down and discuss with every agitator without the exception of the name. We must use carrot and stick (approach)," he said.
He said that agitations are not new and that even at the family level, children, wives, and others do so but believes negotiations are key.
Another way to address the situation, according to Obi, is community policing, because as he noted, "these things start from the communities".
"There is no reason we should not have local, state and federal, and national policing," he said, adding that the constitution will be tweaked to "suit it".
Obi promised to declare "war" in the power sector which has guzzled so much money without commensurate output .
"We have to open up as South Africa has done. They have power issues like us, even [though] they are 60 million and they are generating almost 40-something-thousand, they declared [a state of] emergency and said anybody can generate up to 100,000 megawatts without licence," Obi said.
"If somebody who is 60 million and generating almost 50,000 megawatts declared [an] emergency, we would declare war here on power. If it will consume everybody, it will consume us, but we will get power.

"Egypt did the same thing. Egypt had about 20,000 megawatts. One of their studies showed that power is a critical issue. Today, Egypt is generating almost 50,000 megawatts. In fact, Egypt is exporting power to Europe. If these things can be done around us – South Africa and Egypt – why not Nigeria?"
Obi promised to give women and youths a wide berth in his government because "women are better managers" and the country leadership is all about the youths and their tomorrow.
Datti Ahmed, who became emotional in the early part of the programme, spoke about their plans for the sports sector and vowed that Nigeria will never miss the World Cup again.
"I will plead with Mr President to see that whoever is in charge of sports will see that we move mountains to bring the African cup to Nigeria. There is no way World Cup will be played without Nigeria, Nigeria has passed that, it will never happen again by the grace of God," he vowed.
A visibly emotional Datti also lamented about the barrage of insults meted to him and his family as a fallout of his vice presidential political bid.
"When I joined the ticket, I impeached certain lies against him and I saw they were heading towards that. Particularly my good friend on the APC side, on the same level," he stated.
"When people think they have money, they have power, and the sitting authority is theirs, there's no limit. Someone has to tap them on the shoulder. I did it and I pointed a finger. You do it again – do one, I'll do three. You know I'm capable of doing it.
"They've stopped. However, I and my family have been paying a huge price for my attempts to rescue Nigeria. They sent all sorts of people after me."