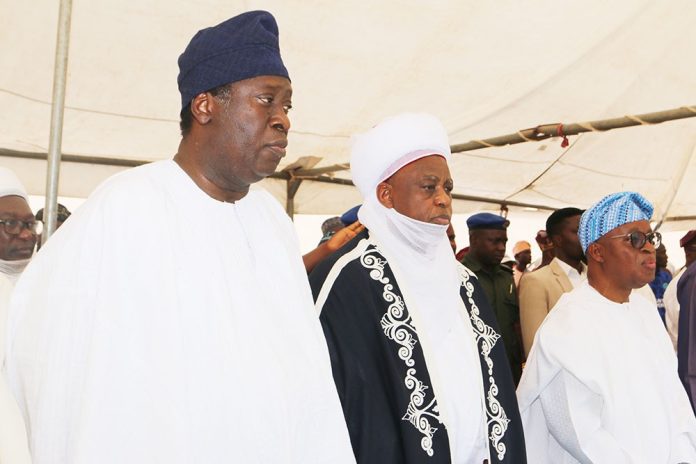 BY TIMOTHY AGBOR, OSOGBO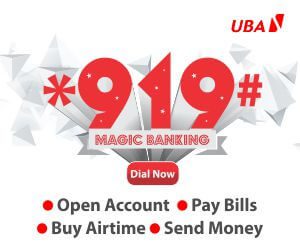 The family of late Justice Tijani Bolarinwa Babalakin, a retired judge of the Supreme Court who died last year at the age of 94, on Wednesday, donated an ultra modern guest house to Fountain University, Osogbo, with a charge on all tertiary institutions of learning in the country to seek for alternative sources of generating revenue.
This assertion was also corroborated by the Sultan of Sokoto, Alhaji Sa'ad Abubakar, who called on kind hearted Nigerians to assist tertiary institutions, adding that government alone cannot fund education in the country.
Speaking at the commissioning of the Bola Babalakin Guest House by the Sultan at the premises of Fountain University, Osogbo, Wale Babalakin, Senior Advocate of Nigeria, who spoke on behalf of the family said the commissioning of the project was in fulfilment of the promise made by the deceased justice when he was alive
Babalakin said the resources required to fund a proper education system are simply not there or are not easily available, thus calling on authorities of the nation's educational
institutions to find alternative means of generating revenue to sustain the schools since it is obvious that government alone cannot fund education.
He said, "The idea of this project was conceived during the lifetime of the Hon. Justice Shehu Tijani Bolarinwa Babalakin. Members of his family attended a function at the Fountain University Osogbo where His Eminence, the Sultan of Sokoto was the Guest of Honour. Suggestions were made on how to support the University in its infancy. The Babalakin family elected to build a guest house.
"Reasons for the project are to complement their father's serious passion for education. Justice Bola Babalakin sought to educate everyone around him. He sent all his children, relations, associates to school to the extent of their willingness and capacity to be educated. He even sent one of his domestic staff to school and the gentleman today is now a very successful medical practitioner. When the idea of the project was mentioned to him, he was very elated and encouraged it passionately.
"For any discerning person in the education sector, it is very clear that government at all levels, as structured today, cannot singlehandedly fund education. The resources required to fund a proper education system are simply not there or are not easily available. For this reason, educational institutions especially tertiary institutions must continue to find ways of generating alternative revenue.
"Justice Bola Babalakin led a life of very high integrity. He was truthful in all his dealings. You never had to second guess him. His word was his bond. This project is donated to the University on the clear understanding that the University continues to maintain financial
discipline and probity in its affairs. The project should be properly maintained by the University. Nothing can be more hurtful to a donor than seeing an edifice given out free of
charge deteriorating," he noted.
In his remarks, the Sultan of Sokoto, Sa'ad Abubakar, called on members of the Academic Staff Union of Universities (ASUU) to show understanding with the federal government, saying that the recently suspended eight months strike could have been avoided if continuous negotiations and dialogue were maintained.
The respected traditional ruler said: "I have been pleading with ASUU, I have been part of negotiation team with ASUU at the federal government level and I know what we have discussed, there are things that we could have done more to be honest with one another in ensuring that our children whom we all care for be in school and graduate.
"No matter how bad a university is, the school turns out thousands of graduates who are excellent and brilliant, why do we have to continue fighting over some little issues, the government can not fund all educational issues, people should come out and help to fund public tertiary institutions so that we can have a better situation in our schools, especially our universities."