Madam Benedicta Ashade was born in Agege Area of Lagos into the family of Elder Opadare on June 30, 1936. She started her teaching career in 1958, at Nazareth College in Ibowon, Epe area of Lagos State. Five years into her teaching career in 1963, she got married.
Ma Ashade said, "My husband didn't allow me to work, so I took a break from teaching service for 14 years in order to raise my children.
"One day, I went to see my inlaws in Ibadan to report their son, who has not allowed me to work for a long time despite my training as a teacher, to them. My brother-in-law, who was working with the Schools' Board, advised me to relocate to Ibadan and got a job for me at Oyo State Schools Board at Iyana Awe, as a receptionist, where I didn't show them I had a prior experience in teaching, because I believe if you humble yourself, God will elevate you."
She said that as a receptionist, she was cleaning the whole office premises, doing all sorts of job that she wasn't employed for just because she didn't want to sit idle, having stayed at home for many years. The department where she was working as a receptionist was where they recruit teachers for teaching and also conduct exams for them.
"So one day, as I was cleaning, one of the typists wanted to get the past tense of a particular verb and she asked from her colleague. The colleague couldn't provide an answer. I now told her the answer, they both turned and asked who just provided the answer, and they saw I was the one, they were shocked.
"Today, teachers only care about their students speaking English with a disdain for local dialects. That is what they inculcate in the students as being educated"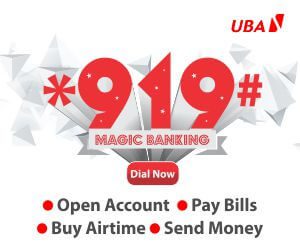 "The typist then went to the inspector's office to tell their boss then that I was learned and informed and that I had been acting like a novice all this while I had been working with them. So my brother in-law who helped me to get the receptionist job was called upon and questioned about me, and he said I was once a teacher, so I was interviewed with the prospective teachers undergoing recruitment exercise.
"The boss said he had been thinking about it too because he said he noticed my composure and comportment while working at the receptionist desk. That week, I was told to bring my credentials for screening. I was posted to St Andrews College in Oyo, where I taught till I retired in the year 2000 as a Grade 1 teacher."
Looking at the educational sector in Nigeria today, she averred that we don't have trained qualified teachers anymore, adding, "Look at the Teachers' Training Colleges that we had back then, how many of them are still in existence, or in operation? The teachers we have now just go to the university to study education with little or no practical. They are not used to teaching materials that we had then back in our days. I once saw a teacher teaching in a classroom and wrote the day's date in words. Immediately she saw me looking at the blackboard, she quickly wiped it off the blackboard. And I wonder, what actually went wrong with the present day education? I have also seen some teachers writing long words with both capital and small letters mixed up in the spelling. Teachers of nowadays only care about their students speaking English with a disdain for our local dialects; that is what they inculcate in the students of nowadays as being educated. Even their methods of teaching are not illustrative enough. In private schools, there are bunches of auxiliary teaches who parade themselves as trained teachers."
She said that during the colonial days, when the British were still ruling us, the number of students per class were proportionate to the strength of the teacher, but now, "we have a hundred students per teacher, mostly in public schools, how will the teacher handle that? All these ills mainly stem from the school owners especially."
To Ma Ashade, "modern day technology has only improved education by a little percentage, because methods of teaching then made education clear and understandable to pupils, all I can say about technology helping education is in the area of speed."
She lamented, "Teaching and the educational sector was different from what we have today, where people acknowledge English speaking as a criterion for being educated. In my house in Bariga, before I came back from Ibadan, my tenants' children that were given homework from school don't do the homework themselves, but the homework was done by their parents, which is very disheartening, because I always tell them that if these kids get to their class in school, will they be the ones that will help them in school too."