In Abuja, shacks compete for space with ultra-modern mansions
Although it is no longer news that Nigeria suffers an acute housing shortage of about 17 million, the serious issue about this development is the dire toll this deficit is taking on ordinary Nigerians.
Consequently, slums and substandard dwelling structures have developed and found their ways into places which, before now, were exclusively reserved for the rich and the upscale.
To underscore the enormity of the problem, in many cities across Nigeria, the visible existence of these ramshackle shacks, alongside ultra-modern magnificent structures, now contrasts sharply with the atmosphere in many of the highbrow residential areas dotting the landscape in different parts of the country.
In Abuja, the nation's Federal Capital Territory, the shacks, occupied by some hapless poor Nigerians, now practically contest for space with the ultra-modern houses in highbrow areas such as Maitama, Asokoro, Wuse, Wuse II, Garki, Jabi and even the city centre.
Braving the odds Worsening poverty rate has made it increasingly difficult for many Nigerians to even afford the basic necessities of life, one of which is housing. This has also continued to fuel the desperation with which hapless citizens now address their needs.
One of such citizens who have decided to 'move up' with the Joneses in the highbrow areas of the FCT is Madam Jemilatu Adejumo.
Adejumo, a single mother has succeeded in erecting her shack between the fences of two mansions in Wuse Zone 1, a high brow area of the FCT. Her dwelling place is made of old blankets, sack clothes, cartons and such other materials. Around her, the floor is earthen, while the 'entrance', without a door, is wide open to reptiles.
Poor Adejumoh broke into tears while speaking with our correspondent, saying, "I am living here because I want him to go to school. I can't make enough money to pay his school fees if I live outside the FCT."
According to her, "Even some mad people may not agree to stay here," adding that she could not afford the N30,000 needed to get a manageable accommodation in the suburbs.
Adejumo stressed that being aware of the importance of education, she could not afford to deprive her son the opportunity of acquiring it.

She said with some air of pride, "My son, Samuel is in primary four now. It is not easy to pay his school fees. Imagine what it looks like paying his fees from selling pure water. But I won't deprive him of that."
Lamenting her financial problem, she said, "I need at least N30,000 to get a house in the suburbs but where will I get such an amount from? That is why I am living here. But no condition is permanent. This is my own condition and na the thing wey God write for me be this."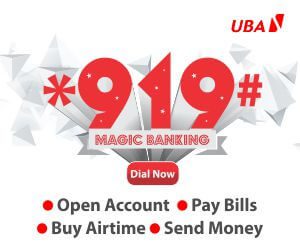 THE SHAME, THE TEARS
Apparently ashamed of her dwelling place, Madam Adejumo again broke into tears when our correspondent insisted on taking her photograph.
She turned her back on the camera and said scornfully, "Snap me like this or leave me alone."
Adejumo is just one of the millions of Nigerians whose plight is not captured in the recently announced housing bailout scheme of the administration.
A few metres away from Adejumo's 'haven' is Lawal Ibrahim Jibrin's unsafe home.
"We are just living as if we are not citizens. We live here now, but we would soon go away because government will come to chase us away," Jibrin said.
Asked about his opinion on the housing crisis in the country, he said, "Nobody is happy about it. Although snakes bite the rich, snakes have not bitten us because our lives are in God's hands."
He, however, expresses doubt about the government's pledge of commitment to social housing.
According to him, "Government cannot solve the problem of housing because if they can solve it, they would have solved it before now."
Jibrin added that prayer remained the only solution to such a problem and other challenges facing the country.
Also in highbrow Jabi District of the FCT, the quest for housing has also resulted in the homeless erecting dirty dwellings to have a place to retire to at the end of their daily endeavours.
Govt's failed promises
Experts are of the opinion that the state of Nigeria's housing sector could best be described as institutional failure, stressing that the Federal Mortgage Bank of Nigeria and the Federal Housing Authority have failed to live up to their statutory role and responsibilities.
Although government continues to recognize the importance of housing in its policy dialogues, it has failed in practice.
At an affordable housing summit in Abuja, the Minister of Power, Works and Housing, Babatunde Fashola, scored the FHA very low, saying that it built only 40,000 houses since its inception. According to Fashola, the Housing Ministry had been "compelled to review some of our methods for implementing the National Housing Policy, such as initiatives by the Federal Housing Authority and our PPP initiatives, through Development Lease Agreements (DLAs).
"We are targeting to build for people within the income bracket of those in Level 10 to 15/16 in the public service and those in the private sector such as drivers, farmers, market men and women, artisans and so on, who earn this kind of income.
"When I asked some of our foreign experts to define affordable housing for me at our last symposium at the Shelter Afrique AGM, they came up with two examples:
"A 47 m², two-bedroom bungalow with external toilets, to be shared with others, at $5000 in Haiti (1.4 million naira with exchange rates of 280 naira = $1.00).
"The other example was to prescribe a mortgage of at least 10 to 15 years, with single digit interest and to ensure that the beneficiary must not spend more than 30% of his income on housing, so that he or she can meet other needs of dependents."
Leaving the poor in the cold
With this, it is clear that Madam Adejumoh and others in her category are not captured in government's home ownership initiatives, because they can neither afford N1.4million for a type 1 house nor have sufficient income to satisfy the income needs of type 2 homes.
A review of past promises shows that successive governments have always paid lip service to the issue of low income housing in Nigeria.
Although a former minister of housing, Ama Pepple, in a policy statement, had acknowledged that, "Housing is universally accepted as the second most important human need, after food, hence, the Nigerian State is enjoined by Section 16(1)(d) of the 1999 Constitution under the Fundamental Objectives and Directive Principles of State Policy to provide suitable and adequate shelter for all Citizens,'' nothing significant was achieved in this regard, while her tenure lasted.
Pepple had then assured that her ministry would live up to expectations, stating that as the umbrella policy arm of the Federal Government, it was charged with the, "responsibility of ensuring adequate and sustainable housing delivery and maintenance of a conducive living environment that meets the needs and aspirations of Nigerian citizens."
She had also promised to establish a sustainable housing delivery system that would guarantee easy access to home ownership and rental schemes by the Nigerian populace "in an environment where basic physical and social amenities are available."