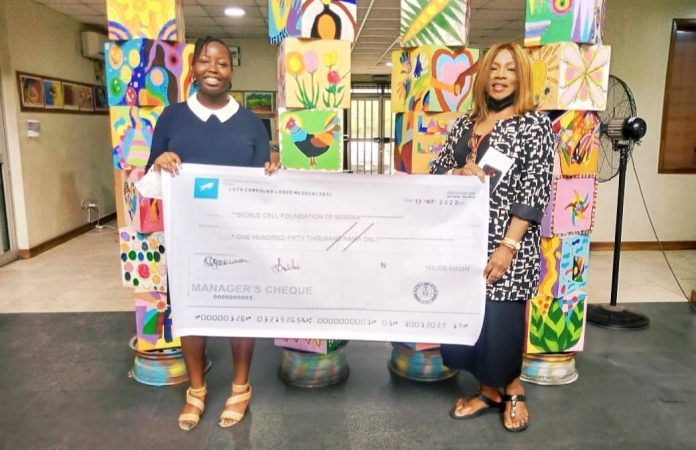 BY TIMOTHY AGBOR, OSOGBO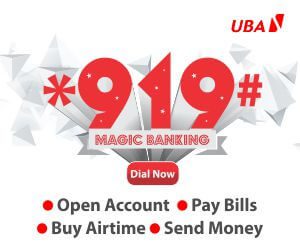 A 16-year-old girl, Adeola Oyeyemi Adejare, has donated the sum of N150,000 to the Sickle Cell Foundation in Nigeria as her contribution towards addressing the plight of persons affected by Sickle Cell in the country.
The donation was received by the Chief Executive Officer of Sickle Cell Foundation Nigeria, Dr. Annette Akinsete and Programme Coordinator, Babatunde Anthony.
Adeola said she was motivated to make the donation from her savings because she was desirous of helping others who may not be fortunate to enjoy access to the kind of treatments she gets in the United States where she lives.
According to her, "I live in the US where I am fortunate to have access to different types of doctors, medical devices, and hospitals. I knew that there were other places in the world that have the knowledge to treat people like me, but not the money or equipment.
"I decided that I had to do something. I created jewelry, mainly ear rings and bracelets along with my sister Aderonke Adejare and sold them. Our parents and other relatives also supported us to achieve this," she said.
She appealed to healthcare providers in Nigeria to offer best quality medical treatment to those suffering from Sickle Cell and make them feel happy while treating them. She also cautioned against other negative connotations that people ascribe to Sickle Cell patients.
"Sometimes, doctors won't treat Sickle Cell patients because they think they're drug addicts or due to some other negative connotations. You aren't a drug addict searching for your next fix, you're a patient who's looking for help. Advocate for your health because your life could very well depend on it."
Adeola charged Nigerian government to budget more money for health sector and channel adequate fund to management and treatment of Sickle Cell.
She said, "If Nigeria had more money, resources, and manpower devoted to this health issue, it would have the ability to become one of the best nations in Sickle Cell treatment if not in all of the world, then at least in Africa. You should get on that."