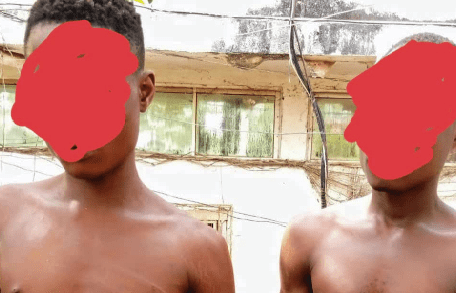 BY AGNES NWORIE, ABAKALIKI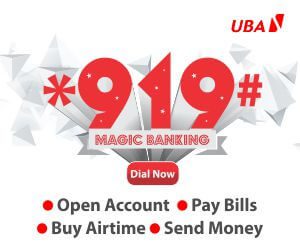 Personnel of the newly established security outfit in Ebonyi State, Neighbourhood Watch Security and Vigilante Corps, have arrested a teenager and a tricycle operator for allegedly killing two security operatives.
The local security outfit from Ebonyi Local Government Command, said the two suspects were among a seven-man gang of suspected killers of members of the disbanded Ebubeagu Security Outfit and other killings in the state.
The suspects, a 19-year-old mechanic apprentice, Chukwudi Nwazu and a 25-year-old tricycle rider, Ikechukwu Nwoba, during their parade by the Neighbourhood Watch, said they acted under the guise of Indigenous People of Biafra with the sole aim of disarming the members of the disbanded Ebubeagu security but ended up killing two Ebubeagu members sometime last year.
The duo also confessed to have killed two members of the All Progressives Congress in Okaria, Ebonyi Local Government Area, during a rally in the area, fingering prominent opposition party members as their sponsor.
Nwoba and Nwazu said they were paid N4,000 each by their sponsor to go and disrupt APC rally in Okaria and warned them not to shoot anyone but one of them with a rifle and identified as Obere, shot two people dead during the operation.
Reacting to the arrest, the Special Security Consultant to Ebonyi State Government, Stanley Emegha said it was shocking to discover that a politician could pay young persons to carry out crimes.
Emegha disclosed that the suspects had been handed over to the Ebonyi State Police Command for further investigation and prosecution.
He said, "So far so good, the effort of the Neighbourhood Watch is paying off. The general public did not believe that the Neighbourhood Watch was doing any work. Somebody can accept and collect N4000 to go and murder somebody. They even mentioned the man they are following that gave them the money, a People's Democratic Party House of Assembly candidate.
"If a House of Assembly candidate can engage himself in killings, at least they have killed up to two or three persons now, then who is he going to represent? If it was the other way, the news would have been everywhere. You see how they were arrested by the Neighbourhood Watch and handed over to Police."
"This is one of many arrests they carry out now and then and nobody hears about it. It is our responsibility as government to provide security for the people and we will continue to do that," Emegha assured the people of the state.
He added that efforts were ongoing to apprehend the fleeing members of the gang and their sponsors.