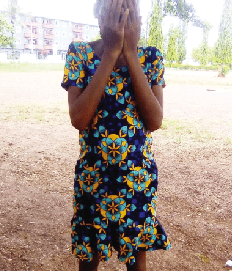 BY AGNES NWORIE, ABAKALIKI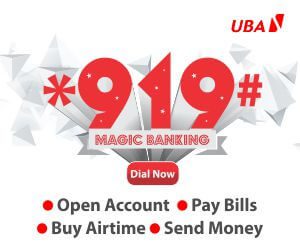 A man, Onyedikachi Akputa, has been accused of defiling, raping and impregnating a 13-year-old girl who is a daughter to one of his mother's tenants.
Onyedikachi allegedly forced the teenager, a primary 4 pupil to bed at two different times before putting her in the family way.
The culprit was said to have threatened to kill the girl and evict her mother, Mrs. Precious Awoke from his mother's house if she exposes the rape.
It was gathered that the victim's mother later discovered her daughter's pregnancy before the girl revealed how Onyedikachi raped and impregnated her.
The victim's mother who is a native of Obeaguaba in Ebonyi Local Government Area of Ebonyi State, where the incident happened, claimed that her landlady persuaded Onyedikachi to run away, leaving the responsibility of caring for the girl and pregnancy to her alone.
According to the vegetable seller, "I go to market every day and my daughter (victim) assists me to take care of my other children. She is just 13 years old. I know she just started seeing her menses in January 2023 and I never expected any pregnancy for her now because she is still in early teenage years. It was my mother who visited us that discovered the pregnancy and alerted me.
"Initially, she refused to mention the person responsible for the pregnancy; according to her, he (Onyedikachi) threatened to wipe away the entire family if she made the incident known to anyone.
"She later narrated the incident to me. According to my daughter, Onyedikachi forcefully had carnal knowledge of her on two different occasions when we all went out for our businesses and threatened to eject us from their house and kill all members of our family if she discloses what transpired. When confronted, Onyedikachi admitted and promised to take care of my girl but the mother threw her out of their apartment, saying the son is not responsible.
"My girl who is in primary 4 has stopped schooling and the pregnancy is four months now. It's time to register the under aged expectant mother in the hospital for antenatal care and instead of my landlady to support her son to handle his responsibility, she persuaded him to run away," Awoke stated before a court she dragged the suspects to recently.
Awoke dragged her landlady, Monica Akputa and Onyedikachi to court for allegedly impregnating her daughter, abandoning her and also threatening to kill her and other members of the family.
At a resolution center in the state which specialises in resolving family disputes as well as matters concerning women and children popularly known as Family Law Center, Awoke insisted that her landlady should be prosecuted for aiding her son, Onyedikachi, to abscond, thus abandoning his financial responsibility to the young expectant mother, despite having admitted responsibility of the pregnancy earlier.
According to the tenant, Onyedikachi admitted being responsible for the pregnancy but was persuaded by his mother to deny and bolted away to escape responsibilities.
Addressing the court further, the woman said, "I reported them to court so that my landlady who told her son to run away will be compelled to take care of their responsibility of sponsoring the medical needs of my daughter, buying of necessary items for the baby we are expecting and also getting mother's items and feeding up to a year and six months of delivery."
Awoke said, "Most importantly, she (Akputa) should be made to sign undertaking that myself and family will not be attacked."
On her part, the landlady, Monica Akputa who was present in court, denied persuading her son to run away, insisting that, "He (Onyedikachi) is a full grown adult and should be held responsible for his actions."
Responding, Mrs. Elizabeth Nwali, Chairman of the Family Law Center in Abakaliki, ordered Mrs. Monica Akputa to take proper care of the underage expectant mother, adding that the centre would ensure that she carries out the task pending her son's return.
The chairman reminded Mrs. Akputa of the option of finding out the true paternity through DNA if she is in doubt.