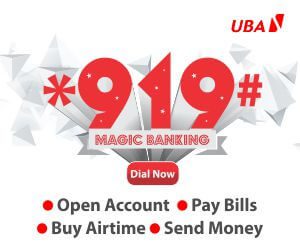 BY BENEDICT NWACHUKWU, ABUJA
Ahead the presidential primaries of the ruling All Progressives Congress (APC), there's palpable tension at the Buhari House National Secretariat of the party over rumours of a consensus candidacy. Some party loyalists were seen in groups discussing the issue despite the reassurance from the National Chairman, Sen Abdullahi Adamu, that the party has no plans for a consensus candidate.
The APC is yet to make an emphatic statement on its presidential primaries slated for May Sunday 29 through Monday 30, and continues to dilly dallying on screening of presidential aspirants.
Some party faithful are said to be taking the sincerity of the party leadership with a huge dose of salt.
Reacting to the development, the national publicity secretary of Asiwaju Ahmed Tinubu Support Group (AATSG) Hon. Sampson Atasia Oburu, lamented the inactivity towards the presidential primary election.
According to Hon. Oburu, "Less than 72 hrs to the primaries, no screening of aspirants and possible debates between aspirants is zero. I wonder what kind of example we as the ruling party is setting after we promised Nigerians 'Change.'
"We moved to 'Next Level,' one would have thought that we would move from doing things anyhow to doing the right things which to a large extent would muster unity within the party, raise the status of the party and usher in a new era of hope.
"It is extremely important to sustain and in our own case now, restore confidence in the party by the electorate and public because as it is Nigerians are fast losing confidence in our ability to lead the country to the much needed Next Level.
"There are rancour and strife in almost all the states controlled by our party, multiple factions, poor internal democratic processes, where the electoral processes are hijacked by one or a few individuals against the collective strength of the majority."
When asked to profer solution to the identified challenges, Oburu said, "In my thinking, Asiwaju Ahmed Tinubu is the best prepared aspirant among all the other aspirants. Asiwaju has been thinking and planning for the betterment of the party and the nation. He is one of the acceptable aspirants across board. He was the architect of the merger that formed APC, he is the one that set the foundation of APC to victory. He has the best chances to win for the party even with the critical condition of the party."
Also speaking, Co-convener of APC Rebirth Group, Comdrade Aliyu Audu reminded Senator Abdullahi Adamu-led National Working Committee (NWC) of the implication of not producing a presidential candidate by 3rd of June.
Comrde Audu said: "Why we are concerned about the lack of activities to show that plans are in place for the special Convention we want to believe that everyone involved is aware of the implications of not having a duly elected presidential candidate by the 3rd of June 2022 so there are probably plans in place that are unknown to us."
But the convener of pro-Vice President Yemi Osinbajo, on the platform of Osinbajo Support Movement said "The screening can still happen 24hrs to the primary day. No worries whatsoever. You will see activities at the Eagles Square ground from Saturday."
When reminded that the screening committee for the presidential aspirants is yet to to be constituted, Olawale said: "I don't think so, they (party leaders) are only being strategic."