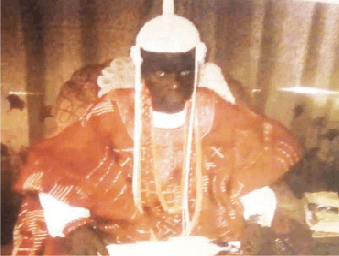 BY TIMOTHY AGBOR, OSOGBO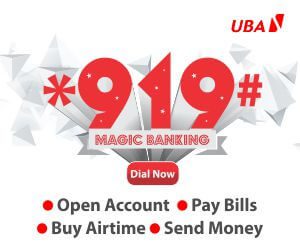 Tension is currently brewing in Ipo-Arakeji town in Oriade Local Government Area of Osun State as the traditional ruler of the town, Oba David Ajetomobi, (Arobiere III), is locked in battle with some of his chiefs over his style of rulership.
The monarch accused three of his chiefs of impersonating him by creating a palace for themselves where they allegedly ganged up against him to give conflicting orders to his subjects and breed thugs to extort the people, thereby causing confusion and making the community ungovernable for him.
Oba Ajetunmobi, who said that he had deposed the erring chiefs namely, Olatunde Joseph Omobogunje, Olalere Oguntufehinti and late Johnson Gbadurami Atanmokun as Elemo, Ashaye and Aremo of Ipo-Arakeji community respectively, explained that they were still defiant to his orders.
In an interview with The Point, the king further stated that the trio were selling the land belonging to the community, and debarred other chiefs from visiting the palace.
He said, "I have been facing a lot of challenges administering my territory just because the deposed chiefs are ganging up against me and impersonating my stool.
"They have sold part of my community land, prevented (some of) my chiefs from visiting my palace and collecting illegal money from my subjects. I couldn't be watching these illegalities.
That was why I decided to take legal actions against them. There is fear in the community because of their criminal activities and I want the Police to step in and check their excesses."
The monarch, through his counsel, Lekan Alabi, petitioned the Commissioner of Police in the state, Olawale Olokode, and urged the Command to investigate the matter.
In the petition, Oba Ajetunmobi accused the sacked chiefs of prohibiting one of the indigenes of Ipo-Arakeji, Moruf Azeez, from entering the town over his failure to pay them before burying his late son in the community.
He said that Omobogunje's house had been turned into 'second palace' where decisions were being taken against his authority, adding that "The deposed chiefs have also been training thugs in the 'Ipo Arakeji forest' to coerce the people of the town to do their biddings."
The petition, dated August 22, 2022, read that the chiefs engaged in activities which undermined the dignity, honour and respect that were exclusively reserved for Oba Ajetunmobi, by arrogating unto themselves the power of installing new chiefs in Ipo-Arakeji without the monarch's consent.
It alleged that the sacked chiefs installed one Mrs. Tunrayo Ogunsinmirin as the Yeye Eesa of Ipo-Arakeji.
"Chief Olatunde Joseph Omobogunje, the deposed Elemo of Ipo-Arakeji, has ordered the people of Ipo-Arakeji to be reporting any matters or issues that border on the day to day activities in Ipo-Arakeji town and its environs to him as the new king of Ipo-Arakeji.
"The people of Ipo-Arakeji town have since been reporting issues and Ipo-Arakeji town's matters to him out of fear. The people of Ipo-Arakeji have been subjected to the whims and caprices of Chief Olatunde Joseph Omobogunje, the deposed Elemo of Ipo-Arakeji and his cohorts.
"Whenever there is any official and/or traditional ceremony in Ipo-Arakeji town, the would-be celebrants must first and foremost pay homage to the self-installed king and his chiefs at his residence where a list of items, ranging from money, goats, bottle of schnapps, wine and goodies must first be provided by such celebrants before they are permitted to carry out ceremony in Ipo-Arakeji," it read.
It was further alleged that the deposed chiefs had been attending meetings with the state Ministry of Education and the management of Joseph Ayo Babalola University without any approval from Oba Ajetunmobi having presented themselves as the ones in control in Ipo-Arakeji community
The petition partly read that "These rebellious chiefs do perform series of evil rituals in Ipo-Arakeji town and one of such terrible situations occurred when Mr. Moruf Azeez, who happens to be living and farming in Ipo-Arakeji, near Power Line area, lost his son to the cold hands of death sometimes in February, 2022.
"When the sad news got to the hearing of the chiefs, they quickly sent for the man (Mr. Moruf Azeez) and wrongfully accused him of killing his own son (Abdulbakri Moruf). The chiefs immediately passed judgement on our client by ordering him to make some money available for the purposes of atoning the gods in Ipo-Arakeji town.

"Our client, Mr. Moruf Azeez, was shocked about their demands. He made it clear that he did not have such money to part with. Then, the chiefs in their anger ordered him to carry the corpse of his son on his shoulder and walk around the Ipo-Arakeji town as a form of punishment for him, all because our client could not meet up with the chief's financial demands."
When contacted for reaction, Omobogunje denied the allegations saying that he, alongside two other chiefs, were ordered by the monarch never again to step into the palace.
He said that the case had earlier been taken to an Osun State High Court sitting in Ijebu-Jesa but the monarch refused to present himself in court.
"All what they said is not true and it is also not true that I was deposed. The Oba cannot depose me because he was not the one that installed me as a chief. The case is already in court and he has refused to show up.
"I live in Akure. I only come to Ipo-Arakeji every weekend and I stay in my house. It is not my fault that he can't govern his community well," he said.