Though details of what went wrong in Wizkid's camp with regard to his failure to appear at a planned concert in Kampala, Uganda are sketchy, I was not taken aback when a Ugandan court issued an arrest warrant against him for failing to show up at the concert. And more of this kind of development may yet be in the offing.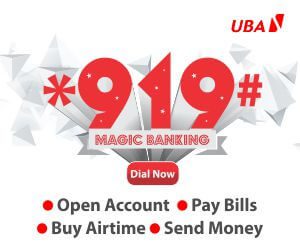 It is true that most musicians tend to act greedily when it comes to grabbing every deal available. But the steps taken by organisers of the botched concert, Uganda-based Face TV, is perhaps inhumane.
Face TV had made plans to have Wizkid for a concert this December. But some weeks ago, the 26-year-old musician made an announcement to his fans in Nigeria and Uganda on Twitter that he had taken ill and that his doctors had advised he calls off his remaining engagement for the remaining part of the year.
He said, "Team Wizkid have been on the road for over two years touring and doing what I love without a break, and now it is catching up on me. I hate this, but my doctors have advised me to cancel the rest of my dates for this year and January 2017. "Apologies to all my fans, especially in Nigeria and Uganda and the rest of the world.
I promise to be back stronger and better to see you guys. Promise you new music before the end of the year. You all have an amazing Christmas and New Year celebrations! I'll be recovering and getting my energy up to see you all next year. Love you all and God bless."
The fact that Wizkid made his illness known to the world should have made Face TV temper justice with mercy. To me, there are better ways to go about it than making a drama off it and putting a dent on the singer's career.
One certain thing is that Wizkid had no power over the situation, unless he was ready to go to the grave at a young age. When the news of Wizkid's taking a break came up, the first thought that came to my mind was – what happens to the money he had collected for shows?
I was quite sure that he would struggle to make refunds and it seems my assumption is coming to pass. Reports have it that he was to perform in Uganda on December 3, at Lugogo Cricket Oval in Kampala. But he did not turn up, which made the organisers to sue him for breach of contract.
The arrest warrant stated that the musician obtained money by false pretence, cheating and conspiracy to defraud. Through their lawyers from Mwema and Co. Advocates, the organisers sued the singer for the offenses, which carry a maximum jail sentence of 11 years.
The field affidavits showed that between August 29 and November 29, 2016, Face TV paid to Sunday Are, Wizkid's manager, a total performance fee of Sh6 million ($60,000), a brokerage fee of Sh500, 000 ($5,000) and Sh300, 000 ($3,000) as per diem for the days they were to spend in Uganda.
After their approval, the organisers proceeded to incur substantial expenses in bookings and re-bookings of flights, hotel, venue, advertisements and promotions for the concert to the tune of over Sh30 million ($300,000). Meanwhile, over 25,000 people had already bought tickets in anticipation of seeing Wizkid perform live at the concert.
However, often times, we forget that artistes are human too. There was no way he would have lied about being ill, because this is the season musicians wait and work for.
In December, they make more money from all kinds of performances, including end of the year party, concerts and award ceremonies.
I am certain he made all efforts to stay strong but his strength failed him. And to avoid collapsing on stage, which would be a major blow to the African music industry, it was wise to sacrifice his piece of pie this December. Also, being a young singer and provided he is still relevant, better days are certainly ahead.
Though the public do not know the seriousness of his illness, which made doctors to advise him to take a rest, it does not speak well of Wizkid too if he had not made attempts to make refund to people.
The moment an artiste knows he cannot honour a show or event he had been paid for, it is just right to reach the organisers as soon as possible, explain things to them and make a refund.
For the Uganda outfit, establishments and people that had been affected by the situation of Wizkid, like he said, he would make it up. We should not forget that a dead person cannot play music again. If he slumps and passes on while performing, he would simply be forgotten after some months of tears and farewell messages.