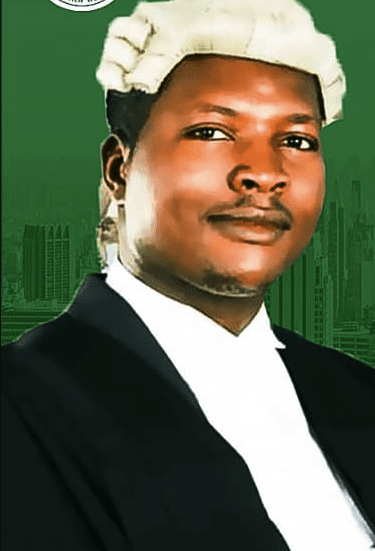 The Imo State Labour Party's governorship candidate for the November 11 election, Athan Achonu, kicks off his campaign on Tuesday. In this interview with MAYOWA SAMUEL, the Labour Party's chairman in the state, Callistus Ihejiagwa, has expressed confidence that the LP will carry the day. He also expressed disappointment at the performance of Governor Hope Uzodimma, among other issues. Excerpts: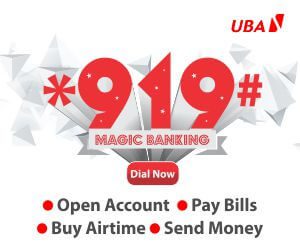 Ahead of the November 11 governorship election in Imo State, the campaign of your party's candidate, Athan Achonu, is billed for Tuesday, August 22, when his manifesto will also be launched. What's the level of preparedness for the kick-off of this exercise?
By the special grace of God, I can confirm to you that we're very prepared for the kick-off of the campaign. Not only for the kick-off of the campaign, but to sustain the campaign till the Election Day, which is November 11.
We took our time all this while, at some point, some people were asking why everywhere was so quiet. Why is the Labour Party not doing anything? We kept quiet because we were seriously planning and preparing. So, I can confirm to you on behalf of the Labour Party in Imo State and our governorship candidate, distinguished Senator Athan Achonu, that we're very prepared for the kick-off which is coming up on August 22.
His Excellency, Peter Obi, our national chairman; Barrister Julius Abure; His Excellency, the Governor of Abia State, Dr. Alex Otti; all the senators elected on the platform of the Labour Party; all the House of Representatives' members and other elected officers from Labour Party will all be in Imo State for the kick- off.
The Imo State Resident Electoral Commissioner, Sylvia Agu, on Thursday, said about 2,300 soldiers will be deployed to the 27 councils of the state for the election. Are you comfortable with the involvement of soldiers, especially that number?
I've always been of the opinion that it's not the number of personnel deployed that matters but the instruction given to the personnel.
What mindset are they being deployed for? Is it to provide security for everybody or for selected people? Is it to provide security of selected political parties?
Security should be for everyone. I commend the security agencies for what they are doing so far, but seriously, I wish they will improve on what they are doing to make sure that lives and properties of Imo people and Nigerians are protected.
So, by and large, we're happy that security will be provided but it's not enough, they need to do more.
"Come to Imo State and verify, you'll see that Hope performed very poorly, and the Imo people have rejected him. If there's any consensus in Imo State, that consensus is that Hope Uzodimma will not be reelected"
People have perceptions about the performance of INEC at the February 25 presidential election, with the outcome being challenged at the tribunal. Bearing this in mind, do you have any doubt that INEC will prosecute the upcoming Imo election free and fair?
Judging from the just-concluded general election, INEC needs to improve, both in their personnel and logistics. They need to improve because in the last elections, there were many issues that came up, which I know by now, they must have done a holistic review.
Here in Imo State which is a case study, during the Presidential and National Assembly elections, INEC did their best, INEC deployed personnel and logistics, as well as voting materials in good time, and also did their best to allow the wishes of the masses through the ballot papers to prevail.
Unfortunately, in the House of Assembly election, a lot of things went wrong. INEC stood handicapped and allowed the government of the day, the APC government to bulldoze their way, using a lot of thugs to manipulate the system.
It is our prayer that in this forthcoming governorship election, INEC will do more to insist that there'll be no form of rigging because I've always said that nobody, no politician can rig an election without the collaboration or tactic support from INEC. This is the reality.
If for instance, a political party uses thugs to snatch ballot papers or ballot boxes or even the result sheets and when they finish writing and INEC refuses to announce it, INEC refuses to accept it, then the whole essence is defeated.
So, the ball stops in the court of INEC, to insist that the wishes of the people, candidates on the ballot papers and the ballot boxes are respected.
What gives your candidate, Achonu, odds ahead of other candidates of other parties?

Our candidate, distinguished Senator Athan Achonu, from all indices and analysis, stands out above other candidates of other political parties, including the present governor of Imo State, Hope Uzodimma.
He's not a match, when it comes to comparison between him and Senator Athan Achonu. I'll give you the reasons; they are very clear and simple.
Athan Achonu, amongst all the candidates running for this seat presently, is the only one who has verifiable means of livelihood before venturing into politics. I'm trying to check into the past records of some of the people running for this election, particularly the candidates of the APC and PDP.
You can't put your hand and say this is what they were doing before going into politics that is one. Secondly, you talk of investment in the state; Athan Achonu is the only candidate amongst all the candidates running for this governorship election who has invested a lot in both human and capital development in Imo State.
He has this Aku Ruo Ulo principle and philosophy which he has propagated and advanced for the past 16 years.
Here in Imo State, he has a multi-billion naira farm where he has employed hundreds of Imo people, among other engagements and businesses he has in Imo State here that has employed a lot of people.
Then, when you talk about his desire and dream for Imo State, on Tuesday, August 22, we will be unveiling his manifesto.
I don't want to preempt the content of that manifesto, but I can tell you that it is world class, it is a realistic manifesto that will turn around the fortunes of Imo State, that will bring peace in Imo State, that will curb this escalating insecurity, that will create jobs, that will bring a lot of infrastructure development, socio-economic development in Imo State. The people of Imo State will be so happy when that manifesto is unveiled come Tuesday, by His Excellency, Peter Obi.
What are the strategies that your party has set in motion to defeat the powerful and more experienced APC and PDP?
We have a multi-dimensional strategy which you don't expect that I'll begin to put up in the public domain but the only assurance I can give you is that we're well prepared, we have strategized.
We know that for the APC, their own way of winning election is by rigging, so we have prepared to checkmate them, it won't be business as usual for them.
Besides, one of the major strategies which we're deploying for this election is mass sensitisation, we're sensitising the people. You know that information is power and information is the best strategy you can use to defeat falsehood.
So, we're going to sensitize the people, educate them, make them realise that their votes once more will still count because there is serious demoralization.
Our people are demoralized after the last presidential election, when people voted for Peter Obi and the Labour Party but look at what is happening today, so, it affected their psyche.
We're doing a great work, engaging the people, trying to reassure them that there's still hope in Nigeria, that our electoral system will still be better. Once that is done, with other multi-dimensional strategies we already have, be rest assured that we have what it takes, and we'll defeat the APC in this election.
Like you said, people are demoralized, particularly in your state where in the last governorship election, Hope Uzodimma came fourth, according to INEC, but the court later declared him the winner. Are you worried there could be a reoccurrence? Is your party prepared to prevent a repeat of that?
I take confidence in the word of God that says that affliction shall not befall us a second time. The affliction that happened the last time, that brought Hope Uzodimma into the government house of Imo State, will not befall Imo people again.
On how prepared we are, we're taking all measures to make sure that through the ballot boxes, we will defeat him, and we'll defend our votes, and we'll insist that the votes count. We're hoping on God that INEC and the judiciary will not let the Imo people down a second time.
What's your assessment of Governor Uzodimma's first term in office?
It is abysmally poor. I live in Imo State, I stay here, all my families stay here in Imo State, and all my relatives are in Imo State, I can tell you, abysmally, he has performed very poorly. In terms of insecurity, economy, education, mention it, infrastructure, Imo State is lagging behind.
I heard some people said he's constructing roads, which are for those not living in Imo State, it is media whitewash. Where are the roads? Since he came into the government in 2020, it's only a few federal roads that he has involved himself in.
Orlu road, Okigwe road and Owerri road, there are no other roads. Even those ones he claimed to have constructed, go and pass them now, they are failing, potholes everywhere, roads that haven't lasted two years, are all failing.
So, when it comes to infrastructure, I rate him very low, not because we're in the opposition, but the truth is sacrosanct. Anybody who cares will come and verify for himself.
You know in the Labour Party, our mantra is 'go and verify'. Come to Imo State and verify, you'll see that Hope performed very low, and Imo people have rejected him. If there's any consensus in Imo State, that consensus is that Hope Uzodimma will not be reelected.
If your party and your candidate, Achonu wins the election, what does he, and even you, as the party chairman in the state, intend to do differently?
I would rather say when we assume leadership of Imo State, because by the grace of God, the masses have resolved to vote for the Labour Party in the governorship election. So, when we assume government, the Labour Party, as you know, is a party based on principle, it is a party modeled in this present era, that's so committed to transparent, responsible and responsive governance.
We stand for good governance, redevelopment, employment, fighting insecurity through job creation, that's what the Labour Party stands for.
And with this, we'll do a lot differently from what the APC is doing. Our governorship candidate, through the manifesto we will unveil on Tuesday, is very prepared to turn around the fortunes of Imo State. As a matter of fact, within the first 100 days in the government house as the governor of Imo State, Senator Athan Achonu is going to do realistic wonders, not wonders from the moon, in terms of insecurity, infrastructure, and employment. We're prepared; our blueprint is very clear on what we want to do to change the fortunes of Imo State.
As we speak, the Labour Party has the Abure faction and the Apapa faction. The recent LP primaries that took place in Kogi, Bayelsa, and your state, produced factional candidates. The Apapa faction in your state produced Ikechukwu Ukaegbu, and on June 23, a Bayelsa High Court affirmed his candidature, declaring the primary that produced Achonu unlawful and illegal because the primary was held at a time when Abure was restrained by a court from parading himself as the party chairman. Aren't you worried about the negative effect having a factional party chairmen and governorship candidates can cause which may lead to opposition parties taking advantage of it to demand your candidate's disqualification or upturn his victory, if he wins? What's your party doing to stop from getting to that stage?
There are no factions in the Labour Party, the Labour Party has one and only leadership, under the able chairmanship of Barrister Julius Abure. Any other person, who is not within this fold, is on his own, it is not a faction of the Labour Party, and probably that person is only doing what the person can only explain. Coming to Imo State, the Labour Party had only one primary which was held at the Landmark Event Center that produced Senator Athan Achonu.
Some other persons gathered and had a jamboree which they claimed was a Labour Party primary, but such never happened. There are things to qualify a primary. You can't have any primary that wasn't organised by the national leadership of the party, you can't have a primary that wasn't monitored by INEC, you can't have a primary that there was no delegate election, all of a sudden, you just came up and said you're having primary, that's not primary at all.
On the issue of court cases, some persons have gone to court to claim what doesn't belong to them, we've met them in court and we have responded to them, both at the national level and at the state level.
We have placed the facts correctly before the court, and we have the full confidence that the court will do the right thing. At all times in the Labour Party, what we're asking is that the right thing be done because we know that we're on the right path.
So, we have no problem. I'm using this opportunity to once again, appeal to those people who are allowing the opposition, particularly the APC, to use them to cause distraction for us in Labour Party to think twice, to think Imo first, before their personal desires and ambitions, to think Imo first before allowing themselves to be used to destabilize Labour Party. The Labour Party is very determined to win this election and no form of moles planted inside or outside the Labour Party will distract us.
Last week, Vice President Kashim Shettima met with governor Uzodimma and his predecessor, Rochas Okorocha, and they settled their differences. In fact, it was reported that after the meeting, Okorocha endorsed Uzodimma for a second term. Do you see this endorsement going a long way to pose some levels of threats to your party's chances at the polls?
Not at all. Like I said, the masses of Imo State have resolved that firstly, Hope Uzodimma will not be reelected.
Secondly, Imo State is the Labour Party, check the results, come on ground here, interview people, Imo State is Labour Party.
So, the new alliances of two strange bedfellows between Hope Uzodimma and Rochas Okorocha, yes they are very free to meet, the constitution allows freedom of association, you can meet and associate with whoever, it's within their rights, but it's not a threat at all to the chances of Labour Party winning this election
As a matter of fact, their so-called alliance had even opened up more opportunities for the Labour Party. The reason is that some people were thinking that the former governor of Imo State, Okorocha, would have followed the right path and stood with the masses of Imo State. By forming an alliance with Hope Uzodimma, Imo people have completely seen that there's no hope coming from that side again. There's no hope coming from Hope, that camp is hopeless.
"Athan Achonu is the only candidate amongst all the candidates running for this governorship election who has invested a lot in both human and capital development in Imo State"
The governors in the South East region have been taking steps to ensure that the illegal sit-at-home directive is put to an end. What is your party intending to do to ensure a lasting solution to this?
One of the things that our party will do differently when we enter into the government house is that we will dialogue and engage with people, both the stakeholders and the masses, religious leaders and every other person in Imo.
You know that dialogue is the key to lasting peace. You can't be talking about bringing lasting peace without dialogue. You don't achieve peace with barrels of guns, armoured tanks, but you engage.
Days ago, I saw on Channels Television, where the governor of Borno State was talking about going into dialogue with Boko Haram and the others. Dialogue remains one of the most potent weapons to curbing insecurity; our party will do that a lot. We will sincerely engage and go into dialogue.
Some of the exercises done in the past, there was no sincerity in them, the people who said they were suing for peace, going for dialogue, there was no sincerity.
Once you have no sincerity in what you're doing, people won't have confidence in you, but if they have confidence in you, they'll listen.
Look at the Niger-Delta for instance; there was a time that insecurity was at the highest level. The then president, Umaru Yar'Adua sincerely engaged, when the people saw sincerity in him, they laid down their arms, came out from the creeks, negotiated and today, we have peace restored in the Niger-Delta.
So, our party is coming to dialogue and negotiate with sincerity. Like I said earlier, we'll fight insecurity with job creation. With these two strategies and many others, which I'll not put in the public domain until the time is right; we'll be able to restore security in Imo State.
While Nigerians were still trying to recover from the effects of the naira scarcity, President Bola Tinubu removed fuel subsidy, and the hardship on the citizens can't be over-emphasized. There's no sign that things will improve before the November 11 election, or even by the time the winner of the election is sworn in. If your party wins the election, what's the plan to pull out Imo People from this economic mess?
Our party and our governorship candidate have a very strong economic team. We have under-studied the economy of Imo State and the past economic policies of various governments, we have under-studied what went wrong and what needs to be done right.
We have a very good economic policy that will change the fortunes of Imo State and turn around our economy from consumption to production.
We're going to revive ailing industries, create a conducive atmosphere that will enable businesses to grow and thrive in Imo State that will enable factories to come up, we're going to engage the private sector. Most importantly, we're going to run a transparent and accountable government.
A government that is not transparent, not accountable, doesn't respect rule of law, doesn't follow due process in doing things, can never attract the private sector that is very much needed to boost its economy. With these, we're sure that our economy will become better under the Labour Party administration.