The renewal of the clamour for the State of Biafra, at a time like this, has once again brought to the fore, the question of Nigeria being a 'mere geographical expression.' That the unity of the most populous black nation in the world is being threatened by a myriad of problems has, in a way, called for self examination. Of course, our leaders cannot afford to pretend not to know or see these problems as capable of rubbishing the little gains of democracy. But the mass support for the arrowhead of the struggle, Nnamdi Kanu, by those who believe in the State of Biafra, is a cause for concern. With thousands of supporters seen trekking long distances; others on motorbikes and vehicles, chanting 'Biafra or nothing', there is no denying the fact that Nnamdi Kanu is gradually moving from obscurity to the limelight.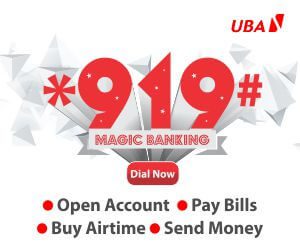 Be that as it may, it should be clear to the discerning that ethnic nationalism is not the road to addressing any perceived or imagined injustice. It would be simplistic to opine that one ethnic group is responsible for the problem of another when there are far more complex problems bedevilling every part of this great nation. While it is reasonable to strive to protect and exercise our rights within the framework of the law, it may be counter-productive to enforce one's rights at the expense of others'.
Yet, those who believe that both the agitators and supporters are mere rascals should look beyond their noses. Kanu may appear to be out of order, but his ideas might have been borne out of a genuine reason to lead his people out of the doldrums. Kanu is definitely not the first to champion a secession crusade. The late Dim Odumegwu Emeka Ojukwu, and his 'cousin', Isaac Adaka Boro, were respectively at it over 40 years ago. Ojukwu's ideas, in particular, led to the civil war in which millions of Nigerians died in an attempt to keep Nigeria one. It was an avoidable war after all. Indeed, nobody, by whatever stretch of the imagination, could have expected the civil war to actually last more than a month. But the war, which threw many homes apart, deformed the able, almost crippled the economy, and sent even more to the great beyond, was fought for 30 months.
Again, some may have overlooked Kanu's declaration that he is no longer a Nigerian but a Biafran as lip talk, but clever followers of history would know that this could well be a build-up to another "Bloody Monday" if issues surrounding the renewed clamour are not urgently addressed. Nigeria, at this critical time, does not need violence. The 1967 unfortunate war has since been buried with the spirit of 'no victor, no vanquished'. We strongly recommend jaw-jaw as against war-war.
All parties should urgently engage in constructive evaluation of standing grievances, both perceived and real, with a view to proffering a lasting solution. There is no exaggerating the fact that our country has, in recent time, witnessed too much bloodshed, and now, we say, enough is enough. At a time like this, when even the world is not at peace with itself, there may be no alternative than for everyone to thread the path of co-existence and unity. The intertribal misconceptions that are threatening to snap the thin line between ethnic groups in Nigeria did not start today.
So, for the wounds of the past to heal completely, the country needs honest roundtable discussions to sign a peace pact. Though tribe and tongue may differ, in brotherhood we stand.