– Chiejina, Spokesperson, Dangote Group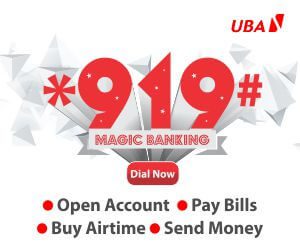 Anthony Okechukwu Chiejina is the Group Head, Corporate Communications of Dangote Plc. That he is the spokesperson for an internationally renowned brand, and has been able to keep the naratives more in favour of the company in a highly competitive terrain can only be linked to his excellent academic background and over three decades of award winning image making.
Getting Chiejina, a silent performer, to speak to our correspondent was a Herculean task. "Whaaat? Please leave me alone o, let me work quietly for my Oga," he responded. He had never spoken to the press beyond responding to questions relating to his brand at any point in time.
His reasons were clear: "The perceived image of my brand says a lot about me. Once this is sound, then all the questions you want to ask about image making would have been answered."
With this brick wall, our correspondent decided to approach a longstanding associate of Chiejina. The name that came to mind was Femi Awoyemi, the Chief Executive Officer of Proshare. As anticipated, Awoyemi did a fantastic unveiling job by digging up quiet strategies and achievements of The Point's target.
"Tony has not just been an image maker, he has built great brands, and you can't contest that. Many people don't even remember that he was the first corporate affairs manager of Zenith Bank. He built that brand into what it is today. His background puts him in a very good position because he is able to relate with the media, agencies and even us at a level sound enough to place his brand at the forefront. He would make time out to make sure he sits in every newsroom. Tony is simply committed to his craft. He can get foreign journalists to do what he wants them to do for him at anytime without exchanging anything," he said.
Stressing Chiejina's proficiency, Awoyemi placed him among the top two in Nigeria, in terms of image making, saying, "There are only two people who do the kind of things Tony does. These guys understand that they are not brand managers anymore, that they are reputation managers."
"Tony understands that his goal is to protect his Chief Executive Officer. That is a typical understanding of that role; to protect him, so that the man is able to concentrate on his job," he added.
Asked to describe Chiejina in one sentence, Awoyemi said, "Tony is a corporate minder."
The Chairman of Business in Africa, Christian Udechukwu, also revealed more about what makes Chiejina the sound image-maker that he is.
"Tony Chiejina is an exceptional professional in his field. He is proactive and visionary. He is very meticulous in what he does. He not only thinks about the impact of what he would do, but how the competitors would react to it. He takes a position that he knows is best for the brand today and tomorrow," Udechukwu said.
On choosing a team, Udechukwu acknowledged Chiejina's eye for star players.  "Usually, when he engages services, he goes for the best in the field and he is not one to compromise on quality or cost. He builds brands to last. You only have to look at where he is coming from to understand where he is," he added.
He stated, "He did magic with Oceanic. He built Oceanic Bank into one of the most enviable banks in the banking industry, managed by a woman, and that attracted a lot of positive and negative reactions to Oceanic. He differentiated Oceanic Bank that most people thought it was the biggest in the country, and turned Cecilia Ibru into one of the most iconic bankers in Africa.
"When Tony was with Zenith, he built Zenith into the brand that it has become. He built Jim Ovia and Zenith Bank into household banking names. It was not therefore surprising that the legendary Dangote picked Tony to do the job for him at that time, and he has done an excellent job there in positioning Dangote as Africa's number 1 brand."
Asked to describe Chiejina in one sentence, Udechukwu said, "He is a legend."
Not satisfied, our correspondent pressed harder until he was able to get a little out of Chiejina:
If you had the opportunity of starting your career all over again, would you choose corporate communications?
"Of course. You can't have a finer career. I enjoy working with great minds, learning from their distinct intelligence and keeping the waters calm. The image of my brand tells you about me," Chiejina said.